Motion on Kurds at Swedish Parliament
Kakabaveh pointed out that although the Turkish state was an enemy of the Kurds and posed a threat to Southern Kurdistan, it maintained a close relationship with Barzani.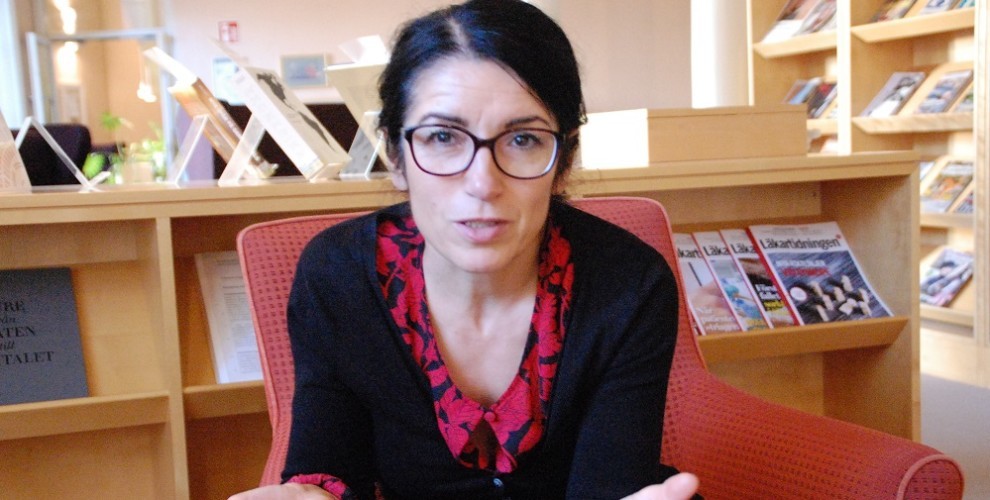 Swedish Left Party MP Amineh Kakabaveh has submitted a written question to parliament about Turkish attacks and the resistance of the people as well as the repression of journalists by the Kurdistan Regional Government.
The motion recalled that since 1992 the Turkish military troops are crossing the Iraqi border as well as South Kurdistan border and that this is a violation of international law the same Turkish government has signed.
"Turkey has violated the sovereignty of Iraq and killed hundreds of people in Iraqi Kurdistan. - said Kakabaveh in the motion - Villages have been destroyed and the civilian population is living in fear."
Kakabaveh argued that the Turkish state not only violated the borders of the Iraqi territory but also established on Iraqi soil a large number of military bases and observation stations.
"What Turkey is doing in Iraqi Kurdistan is what it has done in Afrin, in Syria and this is nothing but a violation of international law" said Kakabaveh.
Turkish state should respect Iraq sovereignty
Both the Iraqi Parliament and the Kurdistan Parliament demanded that the Turkish state leave Iraqi territory in 2003 and 2008 and urged the Turkish state to respect the independence of Iraq, recalled the motion.
"On 29 January, the people carried out mass protests in the villages of Deraluk and Şeladîze in Iraqi Kurdistan. As a result of the Turkish soldiers opening fire against the demonstrators, some young people were injured and some lost their lives", recalled Kakabaveh.
The Left Party MP also said that the Federal Kurdistan government is supposed to protest the violation of Iraq's sovereignty by the Turkish state, yet attacked demonstrators and journalists who are on site to report these violations.
Saddam Constitution applied on Kurds
Kakabaveh, who noted that the Federal Kurdistan Administration had sentenced 18 demonstrators and journalists to imprisonment under Article 156 of the old Baath regime Constitution added: "Saddam regime used the article 156 to imprison political prisoners and peshmergas and sentence them to life imprisonment or death. These persons must be accepted as political prisoners. As I write this motion, journalist Shirvan Shirvani was taken to an unknown place after the hearing."
Kakabaveh added: "Freedom of expression and association are the pillars of democracy for which the Kurds and Sweden have been fighting for centuries. Sweden provides financial aid to Iraqi Kurdistan for the construction of democracy and the rule of law."
Kakabaveh asked Swedish Foreign Minister Margot Wallström what she intends to do in the European Union in order to stop the Turkish troops from invading South Kurdistan and stop their bombings.
The Left Party MP also asked Wallström what she thinks to do to ensure that Kurdistan Federal Government respects freedom of the press and expression and Turkey stops violating international law.
Kakabaveh pointed out that although the Turkish state was an enemy of the Kurds and posed a threat to Southern Kurdistan, it maintained a close relationship with Barzani. "The biggest enemies of the Kurds - said the deputy - are not only countries in the region but Kurds themselves."
Kakabaveh said: "Sweden provides financial and military assistance to the Federal Government of Kurdistan for the development of democracy and protection of itself against the attacks. It does all this for the development of democracy. For this reason, it should remind the Federal Government of Kurdistan of this, and should demand the release of Kurdish demonstrators and journalists. The Barzani administration should not implement the Constitution which Saddam once used to crush the Kurds' struggle against his people."