MPs said no to Brexit deal, May faces no confidence vote
The Brexit agreement was defeated in the House of Commons with 432 votes against and 202 in favour.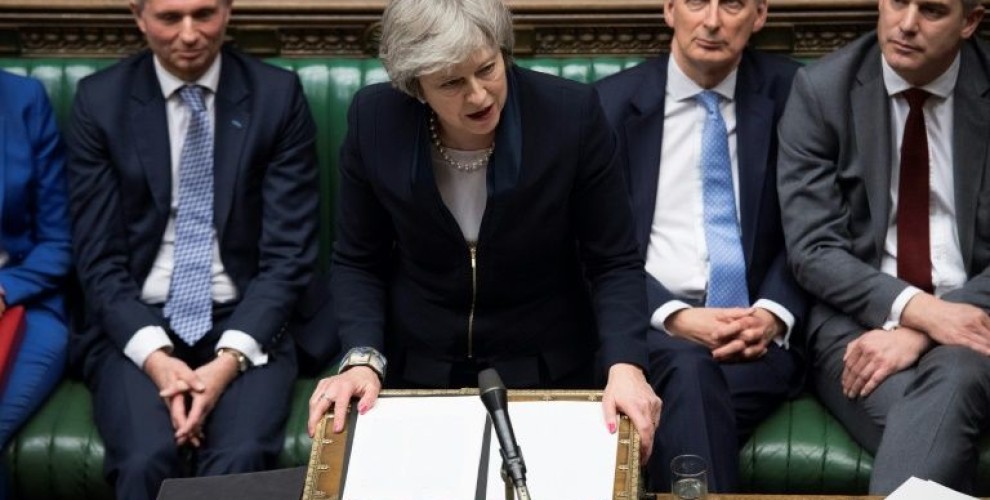 British Prime Minister Theresa May has suffered the heaviest parliamentary defeat of any British prime minister in the democratic era after MPs rejected her Brexit deal by a resounding majority of 230.
On Tuesday, the British House of Commons rejected the agreement on the withdrawal from the European Union the PM had so painstakingly negotiated.
Labour leader, Jeremy Corbyn, quickly moved to seize the initiative, tabling a vote of no confidence in the government.
"This is a catastrophic defeat. The house has delivered its verdict on her deal. Delay and denial has reached the end of the line," he said.
This evening May will face the vote of no confidence in her government which, if passed, will force a new British general election.
Speaking in the Commons, Corbyn said the "catastrophic" rejection of the Brexit deal was "the greatest defeat [for a British government] since the 1920's", and added that the prospect of a no-deal Brexit must be taken off the table.
Indeed, if tonight the motion of no confidence is rejected it will likely set a course for a crash Brexit, meaning a progressive hardening of the border through Ireland.
Corbyn added that "after two years of failed negotiations, the House of Commons has delivered its verdict on May's Brexit deal and that verdict is absolutely decisive."
Scottish Nationalist Party leader, Nicola Sturgeon, said the defeat on the Brexit deal had been "historic" although it had been clear for months that it was coming.
Sinn Fein leader, Mary Lou McDonald said that Ireland needed to be protected from Brexit and that the 26 County Taoiseach Leo Varadkar should "stand firm".
McDonald added: "Ireland's people, Ireland's economy and Ireland's peace process all need to be protected as we go forward now."
May had said as the debate began that "This is the most significant vote that any of us will ever be part of in our political careers. After all the debate, all the disagreement, all the division, the time has now come for all of us in this house to make a decision. A decision that will define our country for decades to come. Together we can show the people we serve that their voices have been heard, that their trust was not misplaced."