New rally to be held today in Hong Kong
A major anti-government rally has been planned for today in Hong Kong.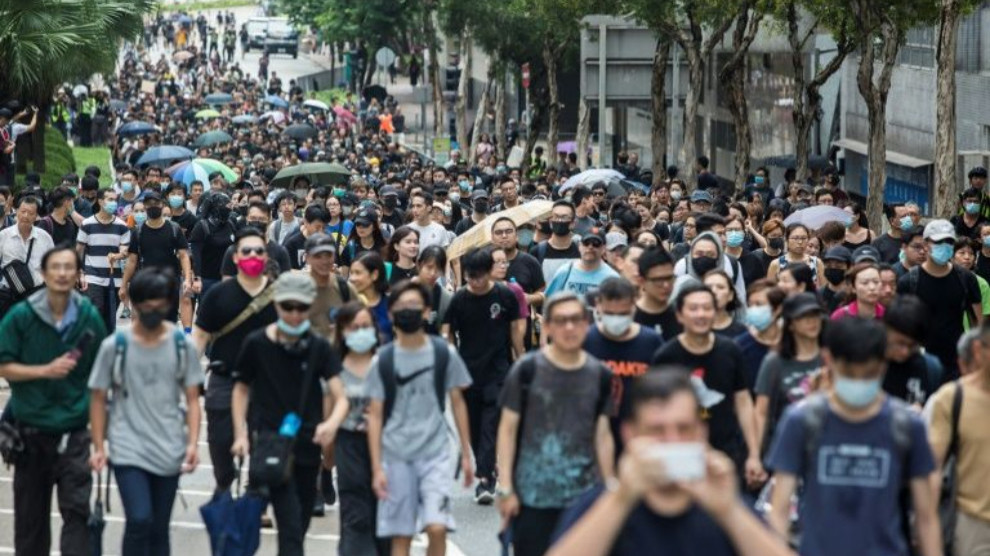 After an unusually calm Saturday night, Sunday is expected to be another day of protest in the hot summer of demonstrations in the Asian financial hub.
No tear gas was fired on Saturday night during a brief standoff between police and protesters outside a police station in the Mong Kok district. Police said they fired one beanbag round.
The pro-democracy Civil Human Rights Front, which organized million-strong peaceful marches in June, has scheduled a rally today in Victoria Park, in the bustling shopping district of Causeway Bay on Hong Kong island.
Anger over a now-suspended bill that would allow criminal suspects in Hong Kong to be extradited to mainland China erupted in June, but the rising unrest is fueled by broader concerns about the erosion of freedoms guaranteed under the "one country, two systems" formula put in place after Hong Kong's return from British to Chinese rule in 1997.