Nine young people sent to prison in Istanbul because of social media posts
Nine ESP, SGDF and SKM members were sent to prison in Istanbul because of posts they published on social networks about those who fell martyrs while fighting against ISIS in Kobanê.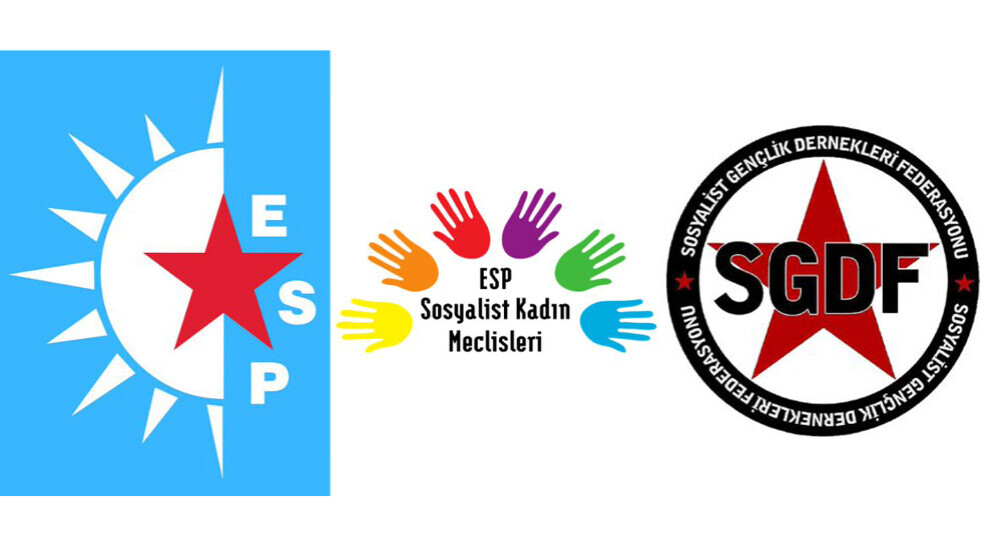 As part of an investigation conducted by the Istanbul Chief Public Prosecutor's Office, police raided many houses in Istanbul, Ankara and Adana on 12 March. As a result of those raids, 11 people, including the Socialist Party of the Oppressed (ESP) Party Assembly, Socialist Youth Associations Federation (SGDF), Socialist Women's Assembly (SKM) members as well as Elif Bayburt from Etkin News Agency, were taken into custody.
On the same day, a confidentiality order was brought about the file involving those arrested who were taken to the Istanbul Security Directorate on Vatan Street.
It was learned that the arrested young people were accused because of posts they shared on social media about Suphi Nejat Ağırnaslı, Ivana Hoffman, who fell as martyrs in Kobanê while fighting ISIS, as well as about many other fighters who fell in the fight against ISIS in Northern and Eastern Syria.
The young people were charged with "being a member of MLKP". The detainees reacted to the detention and exercised their "right to remain silent".
Journalists Elif Bayburt and Barış Yılmaz, who were among those taken to the Istanbul Courthouse in Çağlayan on Wednesday to be brought to the prosecutor's office, were referred to the Criminal Judgeship of Peace to be released on the condition of judicial control, while 9 people were referred with a request for arrest. Alev Özkiraz, Birkan Polat, Can Papila, Deniz Bahçeci, Okan Danacı, Özge Doğan, Senem Nur Pektaş, Şükran Yaren Tuncer and Tanya Kara, were remanded in custody on the grounds of their posts and the statements by a witness.