Number of victims in avalanche disaster increases
Turkish government officials said the number of victims of the avalanche in Bahçesaray, Van, reached 41, while local sources say that the number could be much higher.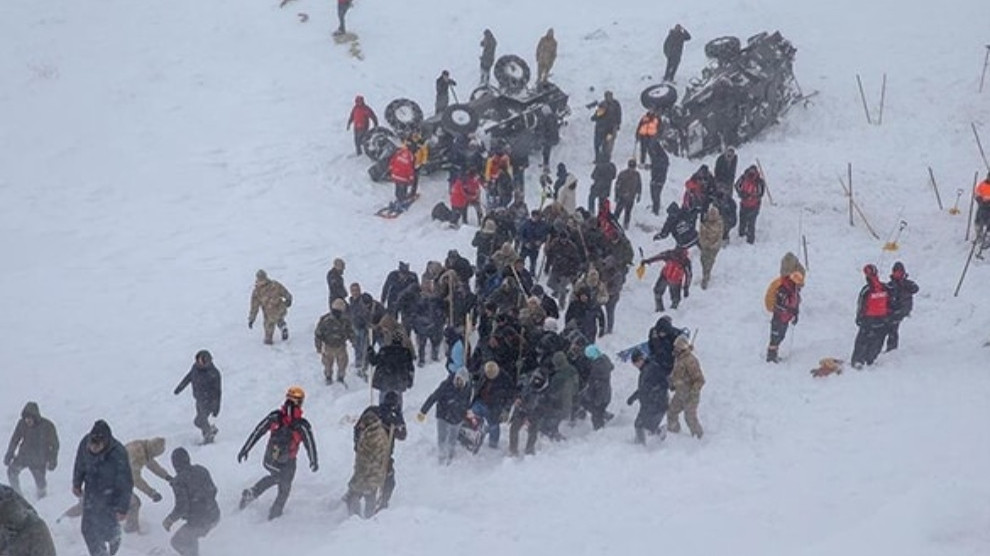 Search and rescue teams worked against the clock to see if they can find survivors of the avalanche which hit Bahçesaray in Van last Tuesday.
Turkish state officials announced that 41 people died and 75 were injured as a result of the two avalanches falling within less than 24 hours from one another.
It was stated that 5 people died in the first avalanche and 33 people died in the second avalanche, and that the search continues for 3 people who remained under the snow. Finally the three dead people were reached. Those who lost their lives were buried.
HaberTürk Ankara Representative Bülent Aydemir said that the avalanche disaster occurred because of the negligence of the President's Chief Advisor and former AKP Deputy Gülşen Orhan. Aydemir stated that prior to the first avalanche disaster, Orhan ignored the warnings and opened the road with construction machines and added that the machines caused avalanches.
KESK (Confederation of Public Workers Union) Van Branches Platform, Turkish Engineers and Architects Chambers Association (TMMOB) Van Provincial Coordination Board, Van-Hakkari Chamber of Physicians and Van Bar Association said in a statement: "The ones who turned the disaster into a political show on the first day, turned it into a bigger disaster on the second day."