Oluç: Political responsibility lies with the government
Once again an armed attack has been carried out on an HDP building in western Turkey, only by chance no one was injured. HDP politician Saruhan Oluç assumes that the attack was planned and holds the government responsible.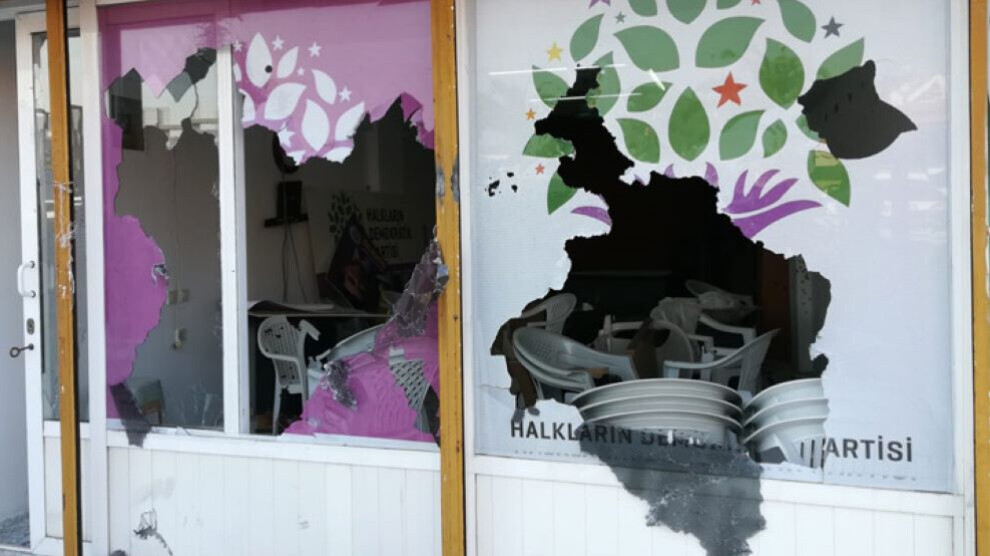 The HDP vice co-chairman Saruhan Oluç assumes that the armed attack on Wednesday morning on the premises of his party in the district of Marmaris in Muğla was planned. The politician stated this at a press conference in the Turkish parliament in Ankara. He said it was only because no one was present at the HDP headquarters at the time of the attack that no people were harmed. "About a month ago, Deniz Poyraz was murdered in Izmir in a vile attack. Now the next attack has taken place in Marmaris. When we look at the weapon used in this, it is recognizable that murderous intentions were pursued," Oluç said.
The 28-year-old perpetrator was caught in Marmaris and the murder weapon was confiscated. He had already been caught in 2018 in an attack on the HDP building. At that time, he had smashed windows. Oluç pointed out that in attacks on the HDP, the perpetrators were regularly certified as having psychological problems. Not only in recent times, but for decades, all the attackers who have been caught have testified that they acted alone and on their own initiative. In the current case, too, it can be assumed that an organized structure is behind the crime, he said.
"I would like to emphasize once again that the government's hate speech and actions against the HDP create the atmosphere for such attacks. As long as the ruling coalition persists in its agitation, it will be politically responsible for any further attacks."