Online conference on the massacres carried out by Turkish UAVs
A conference will be held on the use of Turkish state UAV, responsible of recent massacres in many regions of Kurdistan. Experts and lawyers will attend the conference, which will be broadcast live on the Internet.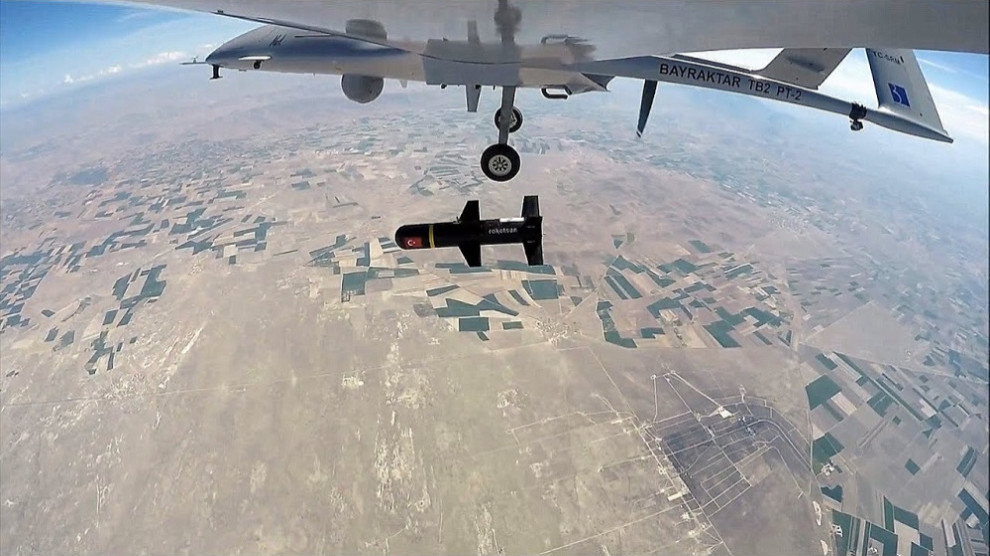 The Turkish army has recently been carrying out massacres and attacks in the region of Kurdistan and Libya with Unmanned Aerial Vehicles (UAV).
On 25 of June, 2 civilians were killed and 8 people were injured when a Turkish UAV hit in Şarbajar, a town in Sülaymaniyah. On 23 June, 3 Kurdish women were killed when Turkish UAV hit the village of Helîncê in Kobanê.
Turkish UAV have recently been used often in attacks on civilian settlements in South Kurdistan, and have been on the agenda of the opposition parties in Germany for a while. ANF published an article titled "Technology of Roketsan from Germany" last week, in which it revealed that the warheads for the anti-tank missiles designated by the Turkish military as "UMTAS" or "Mızrak-U" and "MAM-L", are manufactured by the Turkish company Roketsan. 
Civaka Azad, who is working for the Kurds in Germany, organizes a conference on the massacres carried out using UAVs. Federal Parliament journalist Matthias Monroy, the representative of the Kurdish Women's Relations Center (REPAK), Meral Çiçek and international law expert Dr. Robert Frau will attend the meeting.
The conference will take place on 11 August at 7 pm and will be broadcast live at https://civaka-azad.org/live/.
Journalists and media organizations that wish can direct their questions to participants after applying to the e-mail address [email protected]