Ozdemir on day 20 of hunger strike in Paris
H. Ozkan Ozdemir's indefinite hunger strike launched on April 1 in Paris against the isolation continues as do the visits.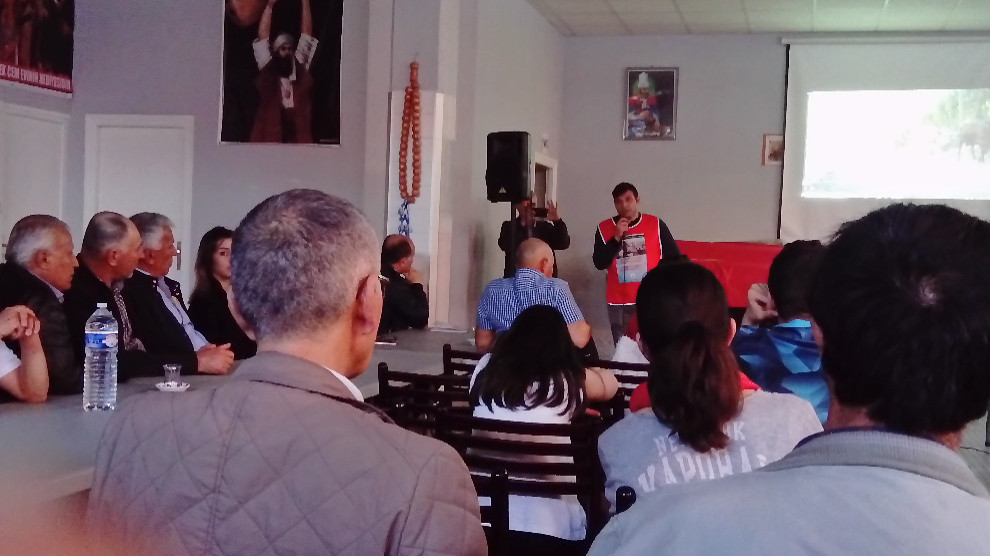 H. Ozkan Ozdemir sent a message to the indefinite non-alternating hunger strikers in Strasbourg on day 124 of their resistance and said, "I would like to state that I derived morale and energy from Ms. Leyla Guven and you comrades in Strasbourg resisting and I donned courage."
"THE NEW LIFE WILL SMELL OF FREEDOM"
Ozdemir continued: "The powers that be and the silence of all their tools for power will be defeated against our righteous and legitimate cries of our protest. The future will smell of the spring and of freedom and our people will embrace the new life with unending joy."
FEUGA: WE WILL TAKE YOUR PROTESTS IN OUR AGENDA
Trade Union FO (Force Ouvriere) Director Serge Feuga and lawyers from the FO also visited Ozdemir, who spoke to the visitors about the isolation and the prisons. Feuga said they will take the indefinite hunger strikes in Turkey and Kurdistan in their agenda and that they will share their report with other unions.
"ALEVIS STAND WITH THE OPPRESSED"
H. Ozkan Ozdemir attended an event by the Villier Le Bel Alevi Cultural Center in the evening and gave a speech in the event, pointing out that the Alevi faith stands with the oppressed. Ozdemir called on all to support Leyla Guven, who launched a great resistance against the isolation using only her body.