Paris attack survivors: Protect Kurds as they protected the world
Survivors of the Paris attacks on 13 November 2015 called on the international community to protect the Kurds.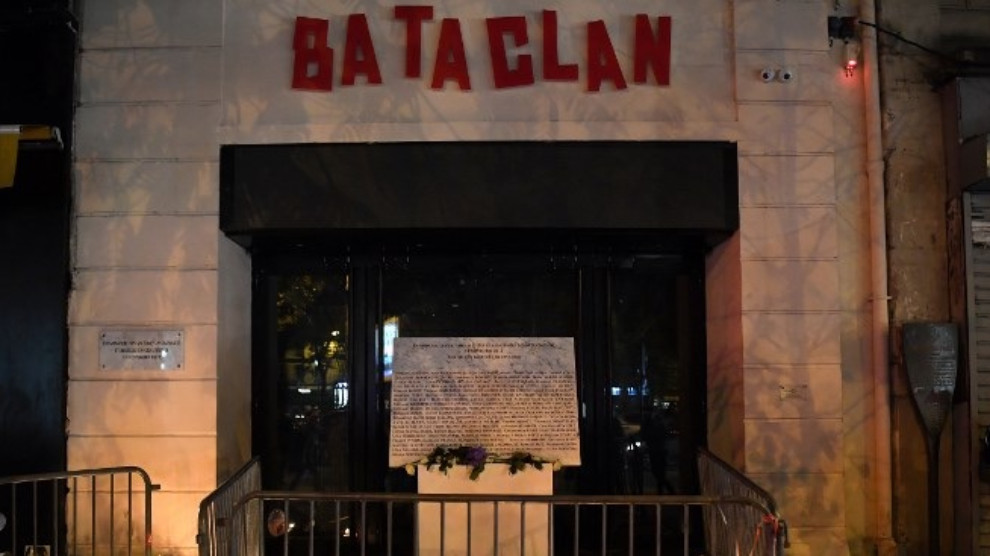 On 13 November 2015 in Paris three suicide bombers struck almost simultaneously. First at the Stade de France in Saint-Denis, during a football match. This was followed by several mass shootings and a suicide bombing, at cafés and restaurants. Gunmen carried out another mass shooting and took hostages at a concert in the Bataclan Theatre. 
The attackers killed 130 people, including 90 at the Bataclan theatre.
Now 44 survivors wrote a letter published in the French paper Le Parisien calling on everyone to defend Kurds. They wrote the letter on World Resistance Day for Rojava. "As survivors of terrorism, it is impossible for us to remain silent and indifferent to the constant attack of these populations, to whom we owe an inestimable debt," they wrote.
The survivors recalled: "When in 2015 we were attacked, in our cities and in our streets, when we counted our dead, these Kurds, Arabs, Yazidis, Turkmen, Assyrians, fought together against Daesh [the so-called Islamic State], enemy of humanity."
The 44 survivors condemned Turkey's incursion into northern Syria and attacks against Kurdish fighters and said: "Our peace, whatever it is, we owe to their fight."
Underlining that "all these years of fighting and relentless efforts against terrorism are now at risk," the Paris survivors added: "Passivity has allowed the escape of hundreds of terrorists and among them, we fear the most dangerous French jihadists. How long will it take them to hit again?"
The final call of the surivors is for "all the heads of state in Europe and the world, who in 2015 together said 'Never Again', to come together again with the greatest discernment, to take responsibility in the face of history, which will neither forgive nor forget."