Parties and organisations united for Afrin
Parties and organisations working in Afrin and Shehba condemned the Turkish occupation in a joint statement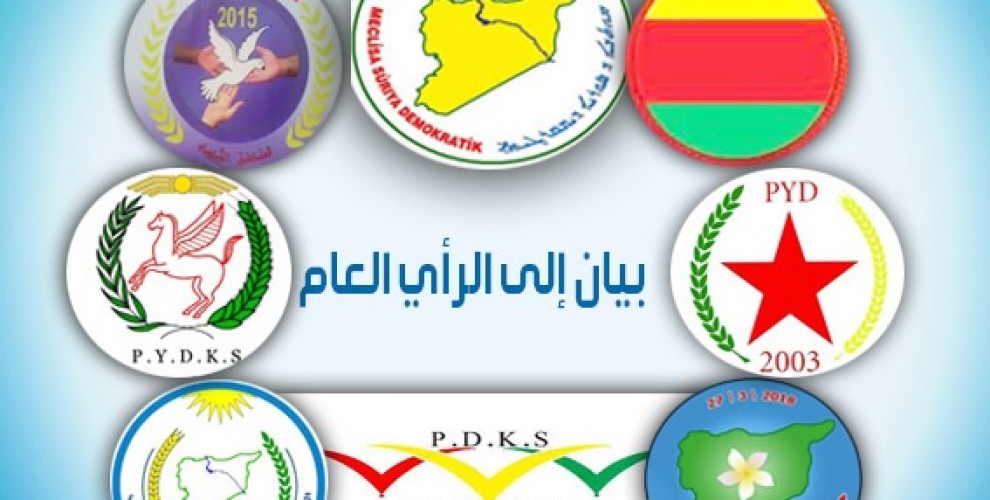 Political parties and mass organizations carrying out activities in Afrin and Shehba  against the occupying Turkish state and its mercenary allies released a joint press communique to expose the inhuman attacks on the people of Afrin.
The statement condemned the Turkish occupying state's attempts to change the demographic structure of Afrin and for continuing with its ruthless attacks against the people of Afrin and Shehba.
The statement also demanded the cessation of the occupation of Syrian territory, and called on the international community to fulfill its responsibilities and denouncing the violations of human rights carried out by the Turkish state and mercenaries. 
Political parties and organisations supported the resistance of Afrin and said terror in Idlib should end. 
At the end of the statement, the signatories said that the talks between the Syrian Democratic Council (MSD) and the Syrian regime were a positive step.
The parties and organisations signing the statement are as follows;
Syrian Democratic Council (MSD) Afrin and Shehba offices
Syrian Future Party Afrin and Shehba offices
Syrian Kurdish Democratic Union Party (Yekîtî)
Democratic Union Party (PYD)
Shehba Diplomatic Relations Office
TEV-DEM Afrin - Council General Relations Office
Syrian Democratic National Union