Peace in Kurdistan Campaign sends solidarity greetings to Kurds on Newroz day
The Peace in Kurdistan Campaign issued a statement to send its solidarity greetings to Kurds on Newroz day.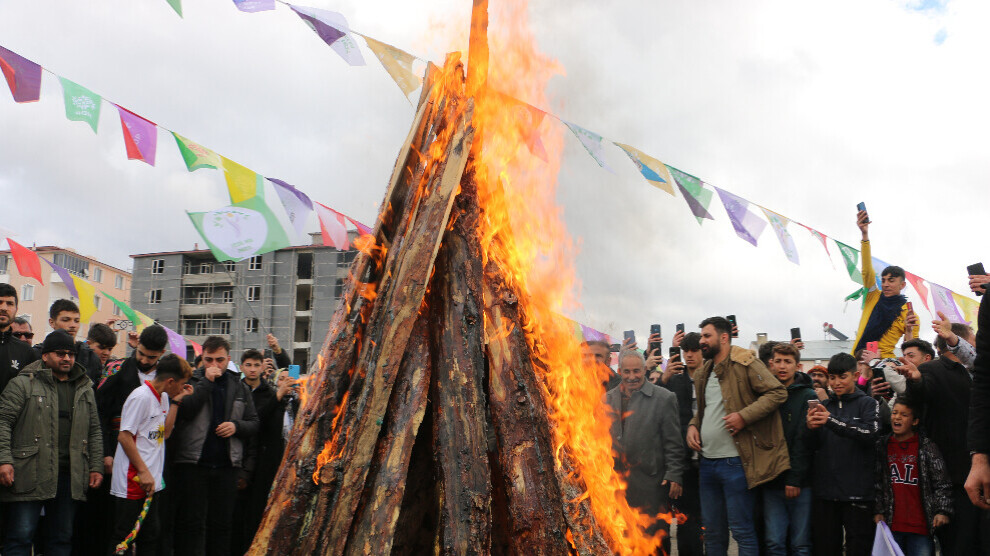 The Peace in Kurdistan Campaign issued a statement to mark Newroz, the ancient national festival shared by Kurds everywhere which, over the centuries, has been the occasion for joyful communal celebrations and expressions of national solidarity.
The statement said: "The collective experience of the occasion has helped shape the national consciousness of the people of Kurdistan and in modern times this special day has taken on a critical political significance in the face of continued hardship, struggle and conflict.
This year the celebrations will have an added poignancy and trepidation for the Kurds as a result of a combination of challenging circumstances.
The enormous privations suffered by the victims of the recent earthquake, the desperate struggle to bring emergency aid and the coming battles for reconstruction will not be far from the thoughts of everyone even as they join in the festivities."
The statement added: "The detention and isolation of Kurdish leader Abdullah Ocalan amid concerns about the state of his health will remain in sharp focus among the people along with the legal machinations against the HDP, the Turkish state's war of aggression against Rojava, the popular uprising against clerical rule in Iran and the fate of those detained.
To this formidable array of challenges must be added the criminalisation of Kurdish organisations in Europe under punitive anti-terrorism legislation and attempts to silence voices of resistance to state repression in Kurdistan, reflecting the complicity of European powers with Ankara in particular.
In all these various fields of battle, the Kurdish people demonstrate tremendous courage, resilience and resourcefulness."
The statement added: "Historically, Newroz has been an opportunity for expressions of popular solidarity and for reinvigorating the spirit of collective resistance among the people. This year's Newroz will be no different. Newroz, which means rebirth, will see the energies of the Kurds refreshed for the inevitable struggles that lie ahead.
Peace in Kurdistan want to pay tribute to the great resilience of the Kurds, and we draw inspiration from their undiminished hopes for better times and for a free Kurdistan whose day draws ever nearer.  
We stand in solidarity with the Kurdish people in the darkest and brightest of times, sharing in the necessary struggles while enjoying the respite of Newroz and its joyful collective festivities."