Peace Mothers Initiative calls on mothers in South Kurdistan to rise up against Turkey's invasion
The Peace Mothers Initiative said that Barzani is no different from the Turkish state, and added: "We call out to the mothers of South Kurdistan who should rise up and demand the end of this war."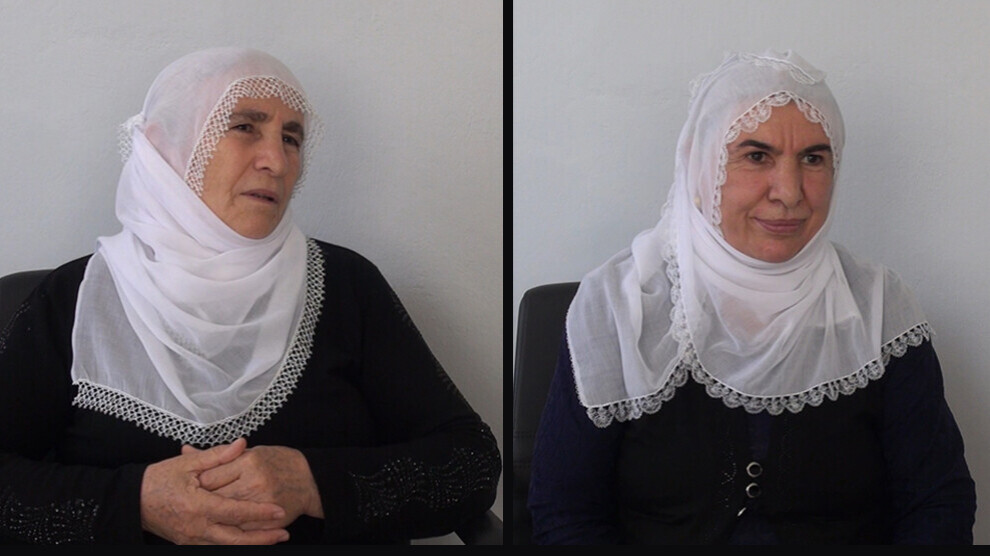 The Turkish state's invasion attacks on South Kurdistan continue, and the support of the KDP to these attacks is protested all over the world by Kurds. The mothers are very angry at the betrayal of the Barzani family. The members of the Peace Mothers Initiative, who criticized the Barzani family's support for the Turkish state, called on them to turn away from this mistake as soon as possible.
Mevlüde Atsız, one of the members of the initiative, said that the Barzani family, considering their political interests, supports the Turkish state. Atsız added that the Barzani family is Kurdish, but does not act accordingly.
No difference between Barzani and the Turkish state
Atsız continued: "If there was something in the name of Kurdishness in the Barzani family, they would not act like they are acting today. Both the Turkish state and the Barzanis are united against the Kurds. If Barzani had thought about Kurdishness, he would not have allowed the Turkish state to occupy it. This is a great shame for the Barzanis. As Kurdish, they should not have put themselves in this situation. Even Barzani's Kurdishness has now become controversial. We don't call him 'Kurd'. Because they are no longer different from the Turkish state."
South Kurdistan mothers should rise up
Stating that the mothers of South Kurdistan should also take to the streets to protest this betrayal, Atsız said: "The mothers there must also rise up and say that they will not accept this betrayal of the Barzanis. Mothers living there have a responsibility just as much as we do. That's why we must stand together against this situation. We want the mothers of South Kurdistan to send a good message to the Barzanis. It is shameful to allow the Turkish state to slaughter Kurdish children by giving way to the territory of Kurdistan. All mothers should not stop the cooperation between Barzani and the Turkish state by joining hands."
We must unite against the enemy
Sultan Altan condemned the Barzanis and their cooperation with the Turkish state and said that Kurdish children are killed as a result of this cooperation.
"The name of that region is Kurdistan and there should be an administration defending that name. Barzani needs to get out of this dirty war. Barzani, who says that Kurdistan will not give even a cat to anyone, is not ashamed to give way to the Turkish state. We call out to the mothers of South Kurdistan who need to rise up and take responsibility for the end of this war."