People in Freiburg and Hamburg protest murder of Jina Amini in Iran
Protests were held in Freiburg and Hamburg where people condemned the murder of Jina Amini in Iran.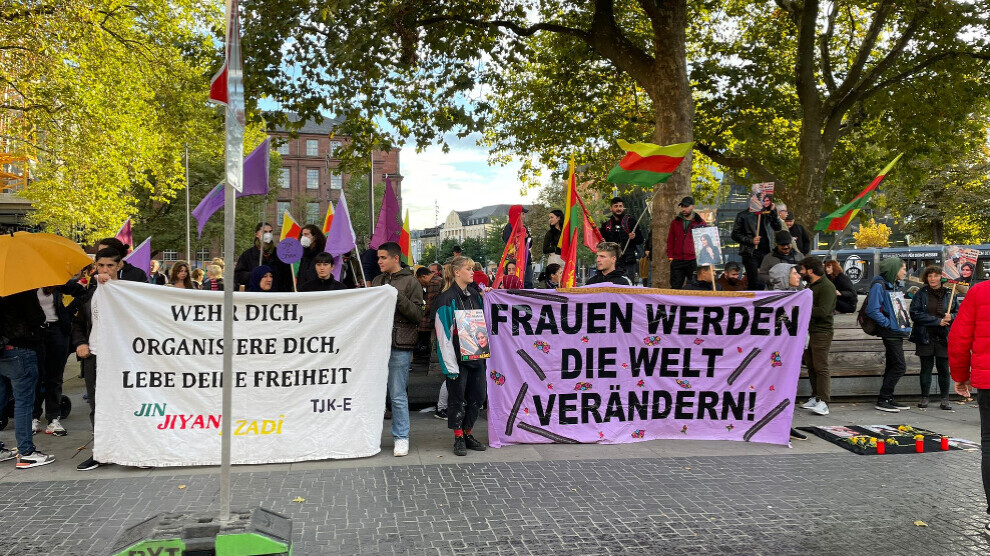 Activists gathered in Freiburg lit candles and left roses in Platz der Alten Synagoge square for the young Kurdish woman Jina Amini, who was tortured and murdered in custody by the morality police in Tehran.
The slogans "Jin jiyan azadi" and "Martyr namirin" were chanted frequently in the protest.
HAMBURG
Thousands marched in Hamburg to protest the murder of Jina Amini. People gathered on the Sternschanze Bahnof and marched to Damtor.
During the march, the activists expressed their solidarity with the people in Rohjilat and Iran and draw attention to the resistance that developed across the country.