PES congress points to isolation against Öcalan
HDP attended the Party of European Socialists (PES) Congress and spoke about the isolation imposed upon Kurdish People's Leader Abdullah Öcalan.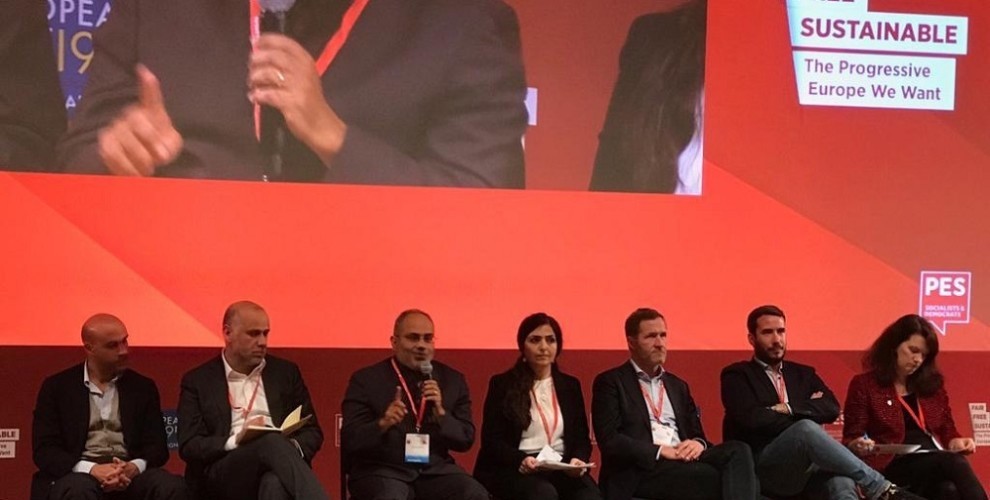 The HDP Delegation made up of Deputy Co-chair and Amed MP Hisyar Ozsoy, Van MP Bedia Ozgokce and Brussels Representative Eyyup Doru went to Portugal to attend the Party of European Socialists (PES) Congress in Lisbon.
HDP issued a written statement and said, "Our delegation has held meetings with various groups as part of the congress. Our MP Bedia Ozgokce spoke with congress delegates about the isolation imposed upon Mr. Öcalan, the hunger strike our Hakkari MP has been on for a full month as per yesterday and Selahattin Demirtas's situation."
INFORMATION ON THE ISOLATION AND HUNGER STRIKES
HDP Deputy Co-chair Ozsoy spoke in a meeting where European socialist and social democratic parties and government leaders met, hosted by the Prime Minister of Portugal Antonio Costas and pointed to the political developments in Turkey.
Ozsoy spoke about Demirtas, who wasn't released despite the ECHR ruling and was hastily sentenced, and all other elected politicians in prisons. Ozsoy said the sentences were issued under political pressure and gave information about the isolation, the hunger strikes related to the isolation and the increasing pressure against the HDP as the local elections draw near.
PRIME MINISTERS AND MINISTERS IN ATTENDANCE
Chairpersons of European social democratic parties, Prime Ministers and European Union Ministers attend the PES congresses. The congress will conclude today with speeches from High Representative of the European Union for Foreign Affairs and Security Policy Federica Mogherini and Portugese Prime Minister Antonio Costa.