Petition: The Turkish State must end war and destruction
Reactions against the Turkish military offensive seeking to invade North and East Syria continue to grow.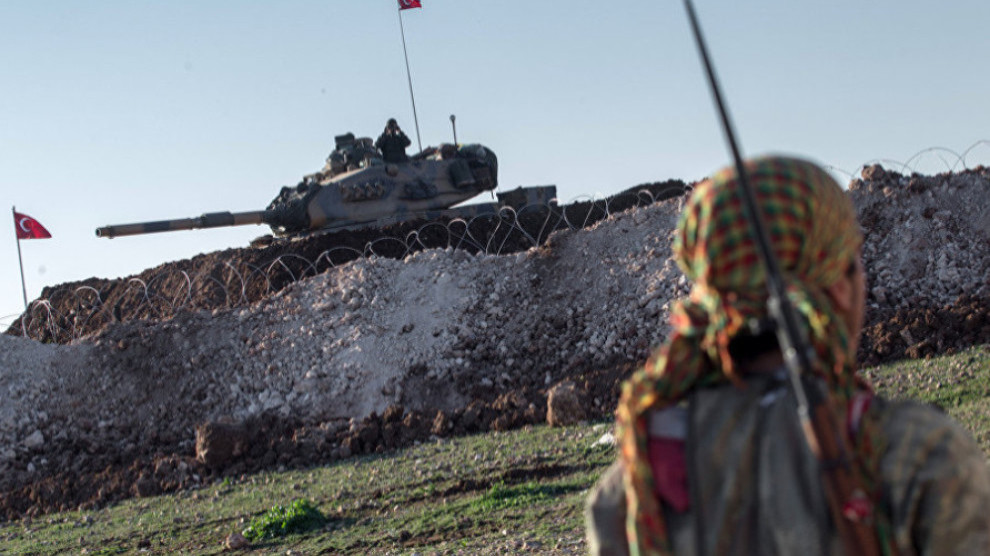 Peace advocates launched a petition calling for an immediate end to the expansionist occupation war of the Erdogan dictatorship against northern Syria.
The petition reads as follows;
"The war launched by the Turkish State on 9 October brings death and destruction to the peoples of northern and eastern Syria. Also, within the country, democratic rights and freedoms are completely liquidated and all kinds of demonstrations and ideas against war are recklessly attacked.
With this occupation war, dictator Erdoğan wants to destroy the democratic structure in northern and eastern Syria and the Kurdish people who have defeated ISIS and gained the appreciation of the whole world by giving great price.
This war revives ISIS and causes it to attack.
With this occupation war, the dictator Erdoğan wants to change the demographic structure of the region and to take it under his control by forcing the people of the region to migrate as in Afrin.
Occupation war means destruction, death, poverty and misery. It means destruction of nature and the destruction of people's living resources.
This war will lead to the deaths of thousands of children, women, the wounding of tens of thousands and the migration of hundreds of thousands.
As peace advocates against the war of occupation, for the people to live brotherly in peace and freedom we make the following demands:
- This expansionist occupation war of the Erdogan dictatorship must be stopped immediately.
- The North Syrian airspace should be closed against the Erdogan dictatorship which deepening the destruction with the bombings.
- Any military, economic and political support to the Turkish state must be cut down."
Petitioners:
Arzu Demir (Journalist)
Ahmet Nesin (Journalist)
Ali Rıza Kılınç (Journalist)
Armağan Kargili (Journalist)
Baki Selçuk (Trade unionist)
Berivan Aslan (Academician)
Berivan Aslan (MP Left party)
Burhan Ekinci (Journalist)
Çetin Güner (Peace Academics)
Doğan Özgüden (Journalist)
Duygu Yıldız (Journalist)
Engin Sustam (Academician)
Ercan Ayboga (Activist-Author)
Dr. Fatma Karakas-Dogan (Associate Professor of Criminology)
Fehim Işık (Journalist)
Filiz Koçali (Journalist)
Prof. Fred Turnheim (President- Austria Journalist Club)
Gamze Kafar (Journalist)
Gökcan Aydoğan (Political Cartoonist)
Hayko Bağdat (Journalist)
Hatip Dicle (Politician)
H. Pınar Şenoğuz (Academician)
İnci Tugsavul (Journalist)
İsa Can Artar (Journalist)
Koray Düzgören (Journalist)
Latife Akyüz (Peace Academics)
Meşale Tolu (Journalist)
Mustafa Şenel (Academician)
Necati Abay (Journalist)
Nevra Akdemir (Academician)
Steve Sweeney (Journalist- Morning Star)
Tolga Tören (Academician)
Ulla Jelpke (Federal Parliament Member- German Left Party)
Yüksel Koç (KCDK-E Co-Chairman)
Zehra Doğan (Journalist - Painter)
Ziya Ulusoy (Journalist)