Police attacked demo against isolation in Batman
Police attacked a demonstration in protest at the isolation of Öcalan in the province of Batman, and detained an administrator of the HDP.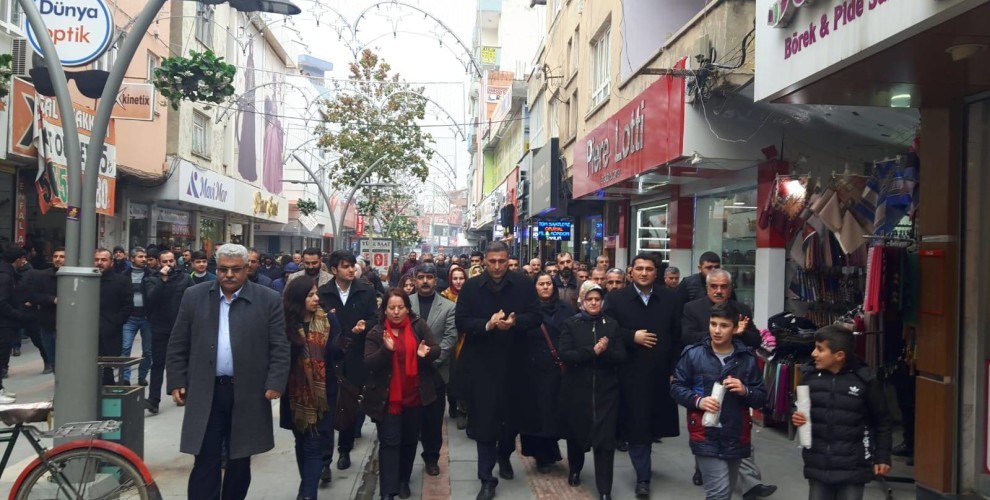 Peoples' Democratic Party (HDP) and Democratic Regions Party (DBP) branches in Batman province organised a march to protest against the isolation of Kurdish People's Leader Abdullah Öcalan.
A large number of people including HDP executives joined the march.
Chanting "Long Live the Imralı Resistance", the crowd started their march from Gülistan Street and faced police obstruction as they headed towards the HDP provincial branch office.
Police forces said the march will not be allowed and then attacked the crowd as they insisted to stage their march.
HDP Batman Municipality co-mayor candidate Sabri Özdemir was taken into custody during the crackdown.