HDP MPs and people resist police aggression in Amed
Police cordoned off all the roads leading to the municipality in Amed before the press statement set to be made by the HDP. While the people and deputies are attacked, resistance continues.
Peoples' Democratic Party (HDP) was set to hold a press conference in Amed today in response to AKP's seizure of the metropolitan municipalities of Amed, Mardin and Van on Monday.
Police forces laid a siege around the municipality of Amed before the planned press conference which would be attended by HDP Co-chair Sezai Temelli, deputies and all co-mayors. All the roads leading to the municipality building were cordoned off with barriers and a number of armored vehicles and anti-riot vehicles were deployed on the streets.
HDP politicians and people were attacked after starting to march towards the municipality building where the press conference was set to take place. The group resisted the attack to reclaim their will, chanting slogans against the seizure of the municipalities.
Reports say that the police crackdown has resulted in injuries and detentions. HDP MP Ayşe Acar Başaran is reported to be among those injured.
The HDP group managed to march until the Lise Street across the municipality building where HDP Co-chair Temelli spoke amid slogans.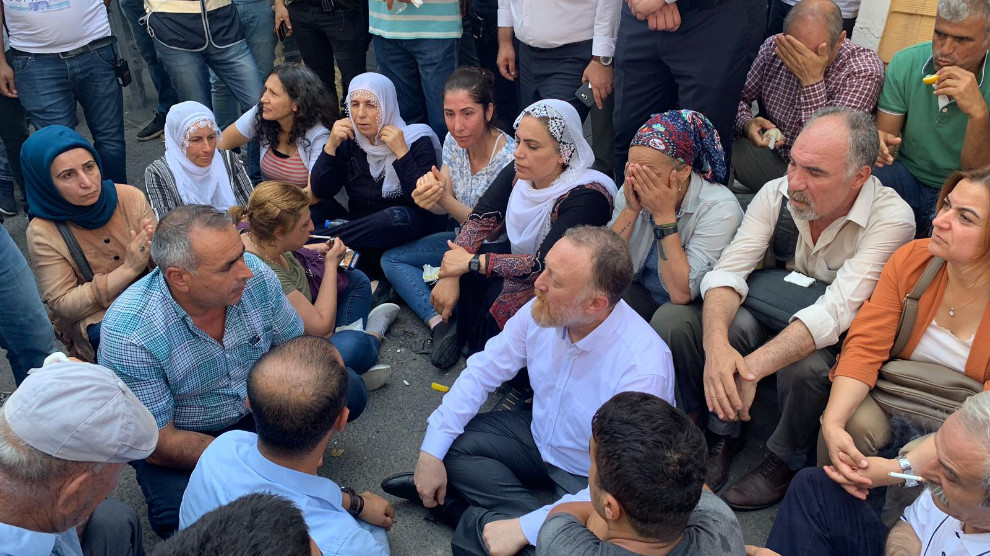 Temelli said; "Raise your voice everywhere, bring life to a standstill. Ours is a struggle for law and justice. Reclaim your will and future. We are on the streets today as we were today. We will tear down fascism and will definitely free this country. We will definitively win."