Police attack relatives, court adjourns hearing in Dedeoğulları case
The trial of the first non-fatal attack on the Kurdish Dedeoğulları family was held in Konya on Friday.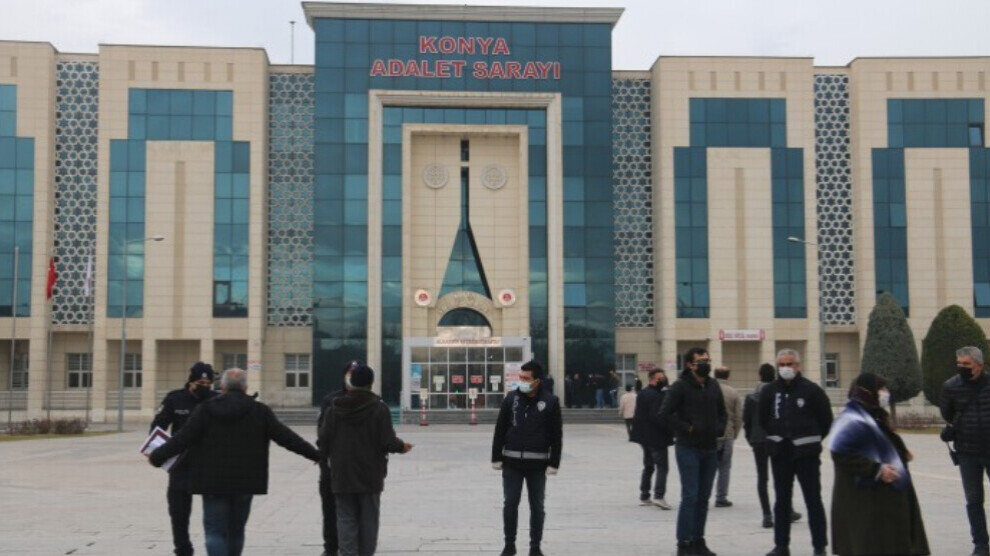 The trial of the first non-fatal attack on the Dedeoğulları family has begun in the Anatolian city of Konya. Nine suspects are accused of attempted murder, assault and trespassing in connection with the attack on 12 May 2021. Six members of the Kurdish family had been attacked in their home at the time and beaten almost to death by a lynch mob armed with crowbars, stones and knives for racist motives. As the judiciary and security authorities remained inactive, a second deadly attack took place on 30 July when seven members of the Dedeoğulları family were murdered in cold blood.
The attacks are being tried independently of each other. The trial for the murders has been going on since last December. As of today, nine suspects are being tried who are alleged to have been involved in the lynching attack.
In addition to Çetin Dedeoğulları, the only survivor of the Dedeoğulları nuclear family, numerous relatives, as well as the HDP's human rights spokesperson Ümit Dede, the HDP deputies Murat Çepni, Hüda Kaya, Zeynel Özen and other HDP representatives took part in the opening of the trial before the 8th Grand Criminal Chamber in Konya. The prosecution was represented by two public prosecutors and the trial was accompanied by a large police presence.
Of the nine accused, who are also alleged to have planned the later massacre of the Dedeoğulları family in a WhatsApp group, only two, Ali Keleş and Lütfi Keleş, are in custody. In the course of the trial, both repeatedly contradicted themselves and revised their statements. In the courtroom, there were loud protests from the rows of spectators.
Again and again, relatives of the victims shouted "Don't lie" in the courtroom. The police then felt compelled to take action against the victims' relatives. When Çetin Dedeoğulları loudly criticised the police's actions, a riot broke out. Several police officers threw the relatives to the ground and beat them. The court retreated and the police had the courtroom cleared. The trial will be continued on 11 February.
In the meantime, three members of the Dedeoğulları family have been detained after a protest at the Konya Palace of Justice and taken away for police questioning. What they are accused of is unclear.