Police attack students at Boğaziçi University
Police attacked students who protested the ban on students and professors from entering Boğaziçi University until Monday.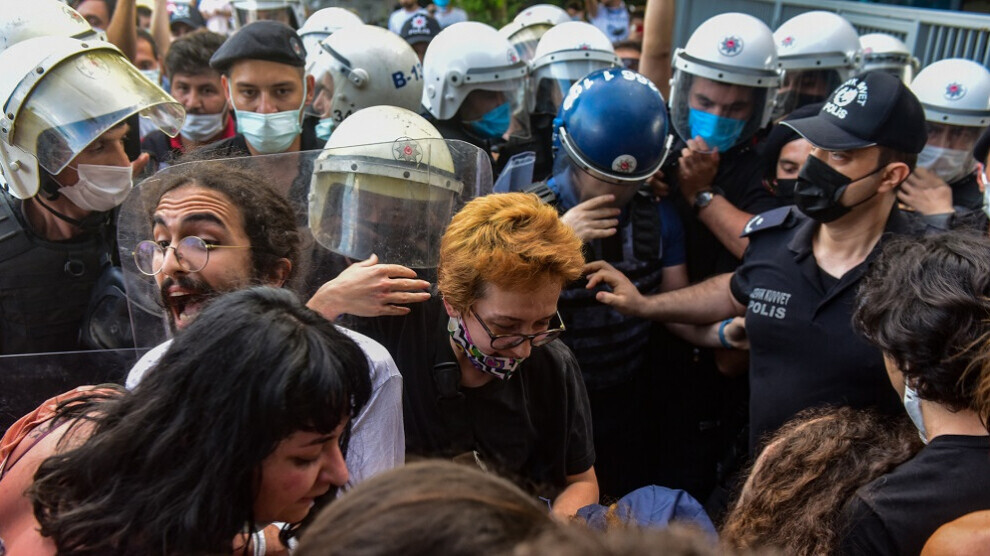 Skirmishes broke out between the police and the students, who were protesting the unlawful ban on Boğaziçi University entrance to the North campus until Monday.
Many students were beaten up and faced with the danger of being crushed. Despite all the obstacles, the students and faculty members managed to get their belongings inside the school after a long wait.
In order to prevent the protests (which have been going on for 6 months) against the appointment by Presidential Decree of the trustee rector Melih Bulu, the campus entrances of Boğaziçi University were banned until Monday morning.
The students set up tents on the campus and on Saturday they were beaten and forcibly removed by the private security, while the faculty members were not allowed into the school.
Students who came to the South gate of the campus to support their friends and teachers against this arbitrary practice as well as to take their belongings inside the campus were blocked by the school's private security and the police waiting outside.
Students walking to the North campus against this violence were besieged by the police. Many students were beaten and in danger of being crushed.