Police attack the demonstrators for Öcalan in Strasbourg
The demonstrating crowd in Strasbourg were attacked by the French police with tear gas. KCDK-E has protested the attack and called all Kurds to Strasbourg.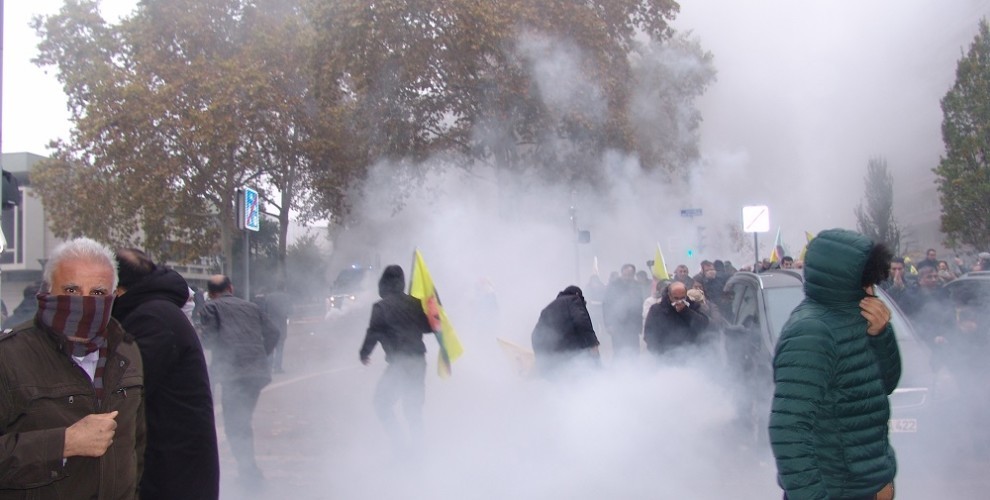 Kurdish institutions in Europe launched a demonstration at noon today to protest the aggravated isolation imposed upon Kurdish People's Leader Abdullah Öcalan, and the French police attacked the demonstrators with tear gas shortly after the demonstration started with a press statement.
The crowd moved to the Avenue de la Robertsau in front of the Council of Europe and is protesting the police attack with slogans.
Meanwhile, KCDK-E has called all Kurds and allies to Strasbourg.