Police attacked families in Gebze again
The families gathered in Gebze for the 35th time to draw attention to the prisoners on hunger strike and death fasts demanding an end to the isolation imposed upon Ocalan were attacked by the police again.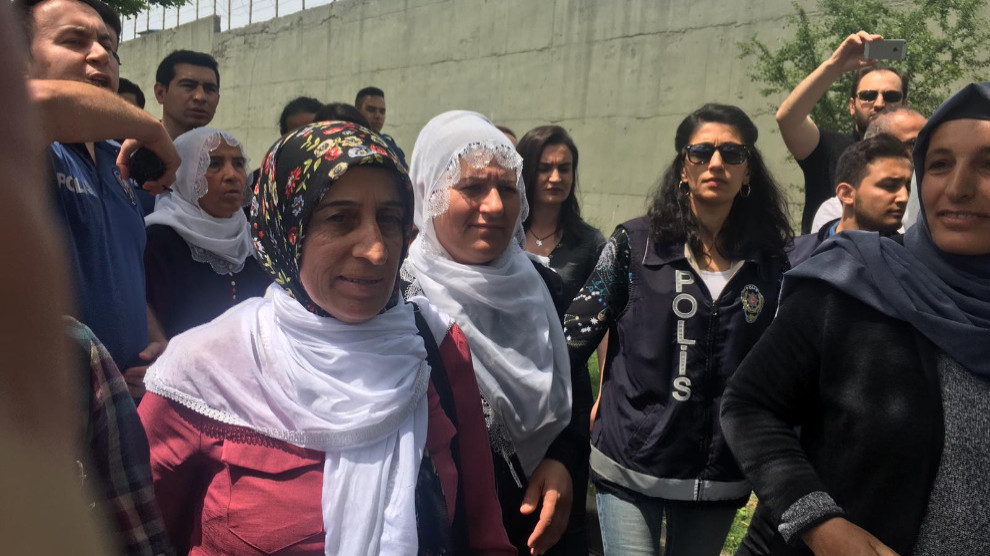 The hunger strike led by DTK Co-chair Leyla Guven against the aggravated isolation imposed upon Kurdish People's Leader Abdullah Ocalan continues on day 189. Thousands of prisoners also continue the indefinite nonalternating hunger strike they joined on March 1, while 30 prisoners are on death fasts.
Mothers whose children are on hunger strikes have been holding sit-ins by the Gebze Closed Women's Prison for the last 35 days. The protest continued today with Van MP Muazzez Orhan and many members of the public attending.
The mothers were met with a police attack but said they will continue their protest. The police didn't allow the mothers to get close to the prison, and the mothers protested by starting a sit-in by the sidewalk. The police surrounded the mothers on the sidewalk and gathered their IDs for checks. Mother Sultan Bozkurt protested the police and said: "Mothers have been protesting in the Parliament for two days. You can't even tolerate us sitting here."
The police used pressure and threats to intimidate the mothers and to the people documenting their attack.