Police attacks and detains lawyers for municipalities in İzmir
Police forces of the Turkish regime continue with their brutal attacks against masses reclaiming the municipalities seized by the AKP.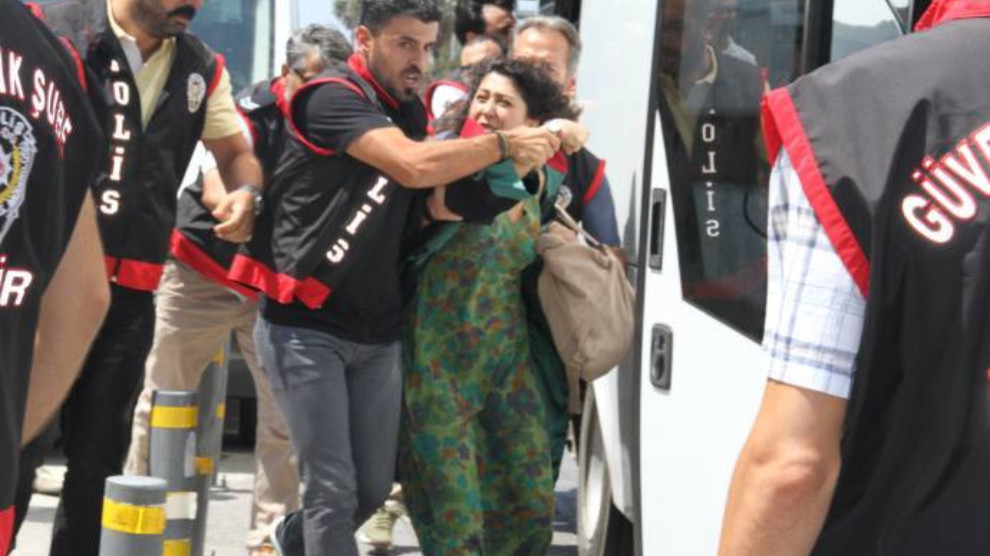 A group of lawyers from Contemporary Lawyers Association and Association of Lawyers for Freedom were set to make press statement in front of İzmir Courthouse in protest at the AKP regime's seizure of HDP-run metropolitan municipalities in Amed, Mardin and Van.
Denying permission for the press statement, police attacked the lawyers, battering and detaining many of them.
RELATED NEWS: