Police block people marching to Amed prison where Güven is held
Turkish police continue their obstruction of actions for Leyla Güven who is fasting since November 8 against the isoltion of Öcalan.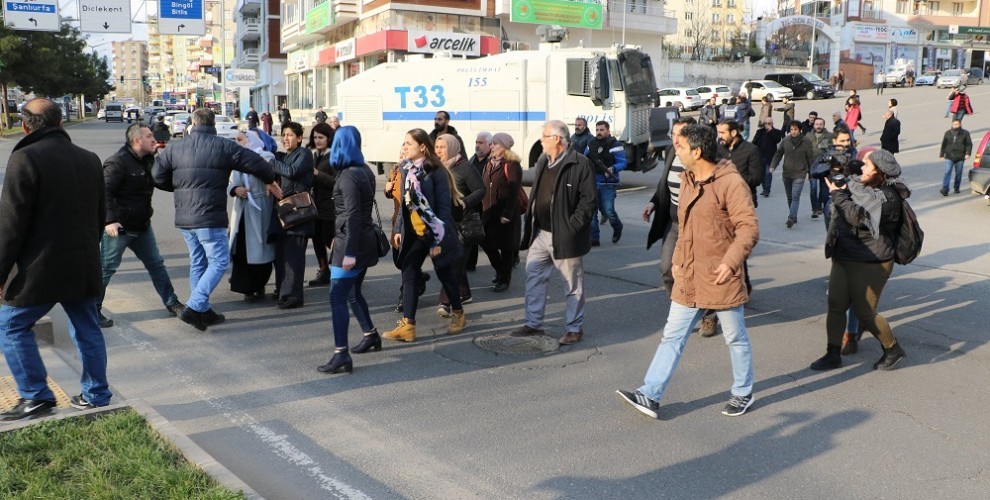 Leyla Güven, co-chair of the Democratic Society Congress (DTK) and MP for Peoples' Democratic Party (HDP) for Hakkari province, is on an indefinite and non-alternate hunger strike for 66 days in protest at the aggravated isolation regime imposed upon Kurdish People's Leader Abdullah Öcalan who has been kept in a state of incommunicado since September 2016.
People including deputies gathered in Amed today and started a march to Diyarbakır E Type Prison where Güven is held, in order to draw attention to the critical stage she has entered as her fast continues.
Police forces are obstructing the march to the prison.
On Thursday, a large group including HDP MPs had been attacked by the police as they attempted to march in front of the prison. Despite the obstacles, the HDP group marched to the prison and held a press statement, during which they were attacked by the police again.
In a phone call with her daughter, Sabiha Temizkan, on Friday, Güven said she heard the sounds of the protest held in front of the prison on Thursday to show her solidarity and sent her love.
Temizkan said her mother was able to go to the phone booth with help from the prison personnel.