Police blockade around Amed Prison before Güven's release
Police forces have blockaded the Diyarbakır Prison, where Leyla Güven is held, after a court ruled for her release on Friday.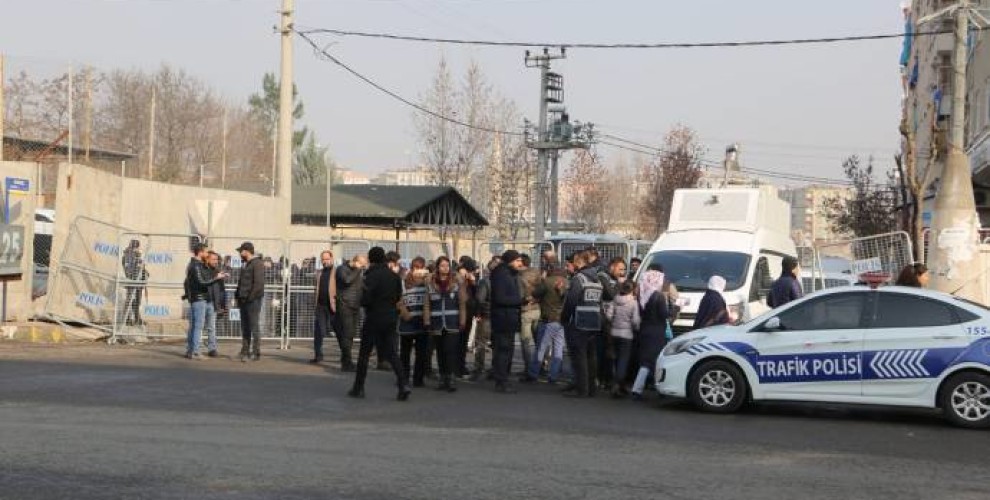 Democratic Society Congress (DTK) Co-chair and Peoples' Democratic Party (HDP) MP for Hakkari, Leyla Güven, is on the 79th day of her hunger strike demanding an end to the isolation regime imposed upon Kurdish People's Leader Abdullah Öcalan.
The 5th hearing in the case against Güven, who is accused of "founding and commanding an armed organization", "spreading propaganda for an illegal organization" and "opposing the law no 2911", was held at Diyarbakır 9th Heavy Penal Court Friday morning. Neither Güven herself nor her lawyers nor audience attended the hearing.
While the prosecutor proposed continuation of detention for Güven, the court board ruled for her release with an international travel ban.
Following the announcement of the court ruling, Turkish police forces laid a siege around the Diyarbakır E Type Prison where Güven is held.
People are prevented from gathering in front of the prison to meet Güven during her release and nobody is allowed to approach the area except for Güven's daughter Sabiha Temizkan.
Temizkan tweeted the following: "I am waiting in front of the prison. Only me and relatives of prisoners set to attend today's visitation in prison have been allowed access to the prison which is under blockade. HDP deputies are not allowed to welcome my mother either. I will welcome her alone!"
In the meantime, HDP Co-chair Pervin Buldan, DTK Co-chair Berdan Öztürk and other HDP deputies have arrived at the prison but they are not allowed in.
Journalists are also prevented from covering the developments.