Police detain at least 10 people in Istanbul
At least 10 people, including journalists, politicians and members of civil society organizations, were detained in Istanbul.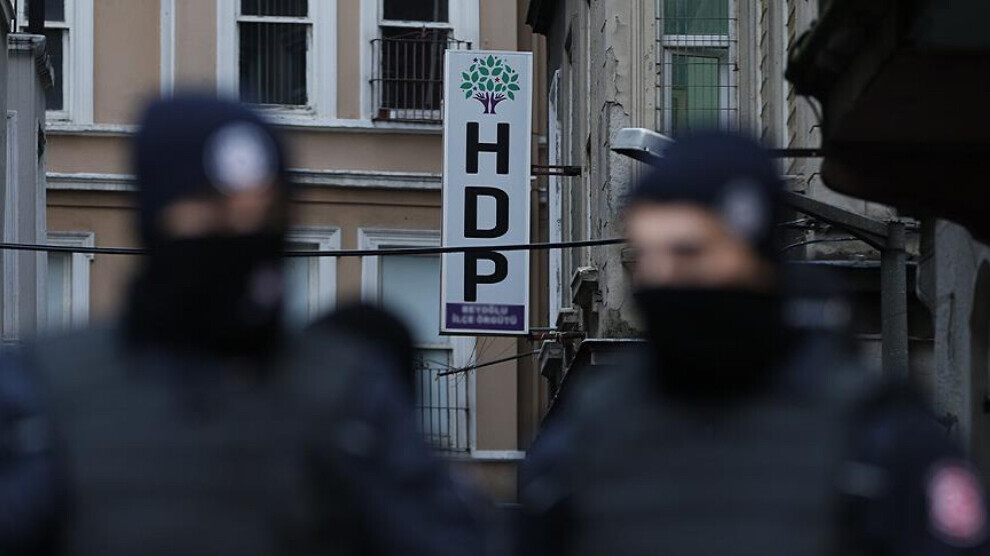 Turkish police carried out house raids in Istanbul in the morning. Peoples' Democratic Party (HDP) members and administrators, journalists and members of civil society organizations were targeted in the raids.
Nine people were detained in Esenyurt. Among them are Esin Çelik, co-chair of the Marmara Association for the Assistance of Families of Prisoners and Convicts (MATUHAY-DER), Vildan Atmaca, a reporter for the newspaper Şujin, which was closed by Statutory Decree (KHK), and HDP members.
It was stated that journalist Atmaca was detained as part of the investigation launched on the grounds of news written in 2015 and 2016.
Other detainees are as follows: HDP council member Çiçek Arıç, HDP Esenyurt district administrators Çayan Yılmaz, Murat Turgut, Taner Karataş, Metin Burukanlı, Abdullah Arınan, Kıyasattin Kurt and Selami Yaman.
A 24-hour lawyer restriction was imposed on the detainees.
Dozens of detentions in the last 48 hours
The raids coincided with the 23rd anniversary of the international 15 February conspiracy against Kurdish people's leader Abdullah Öcalan.
Dozens of people have been detained in the last 48 hours. On Monday, 27 people were detained in Amed following anonymous denunciations. While 14 people were detained on the same day in Adana, 43 people were taken into custody in Mersin since 12 February. At least 6 people have been detained in Şırnak on 14 February, 6 people in Ağrı, 8 people in Siirt, 2 people in Batman, 4 people in Manisa, 4 people in Izmir and at least 24 people in Van were detained in a week.