Police detained 9 people at Ankara protest
Police attacked the crowd who was protesting against the seizure by the AKP of Amed, Van and Mardin Municipalities. Nine people were taken into custody.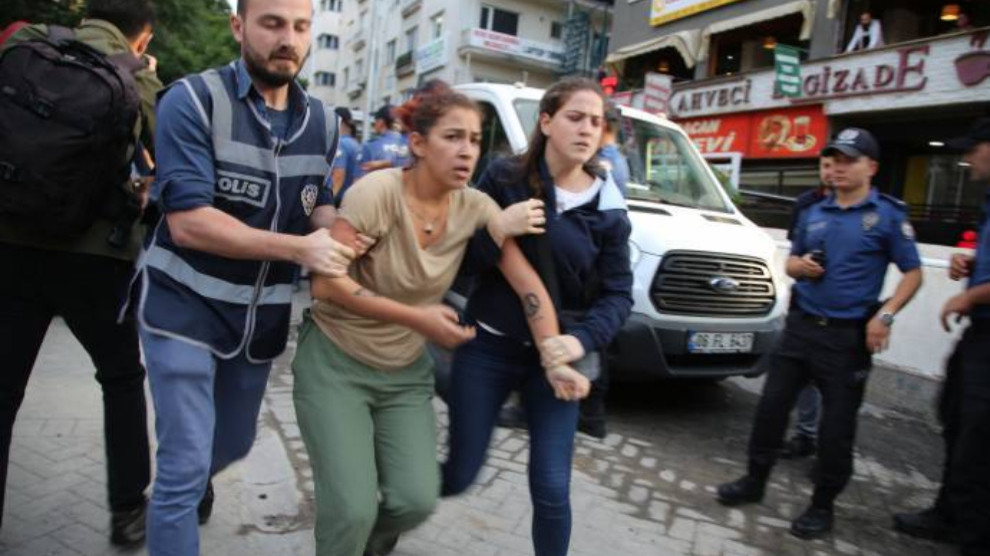 People in Ankara took to the streets to protest against the AKP decision to seize the HDP-run Amed, Van, Mardin Metropolitan Municipalities.
HDP Antalya MP Kemal Bülbül, civil society organizations and labor and professional chambers attended the action organized by HDP Ankara Provincial Organization in Sakarya Square.
In Sakarya Square police attacked the crowd with pepper spray, shields and batons. During the attack, the mass shouted the slogan "Shoulder to shoulder against fascism ".
Police detained Democratic Peoples Congress (HDK) Ankara co-spokesperson Fatma Kılıçarslan, HDP Ankara co-chair Hüseyin Gevher, Democratic Alevi Association (DAD) Mamak Branch co-chair Hasan Altun, HDP PM Member Yağmur Yurtsever, HDP Member Betül Koca, Ecem Polat, Mustafa Bayraktar, Mustafa Ugur Akkaya, Zarif Kesiciler.