Police raid on hunger strike in Amed: 50 detained
The police attacked the hunger strike protest held in the HDP offices in Amed in support for Leyla Guven's protest. 50 hunger strikers were detained. HDP Amed is calling on the people of Amed to come to the HDP building.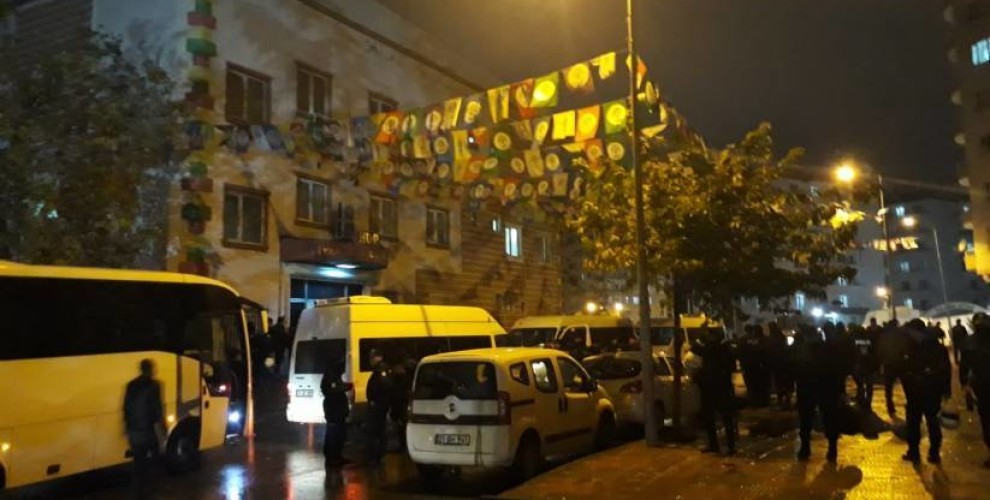 On Wednesday evening the police raided the hunger strike protest held in the HDP Amed offices to support the hunger strike Democratic Society Congress (DTK) Co-chair and Peoples' Democratic Party (HDP) Hakkari MP Leyla Guven launched with the demand to end the isolation imposed upon Kurdish People's Leader Abdullah Öcalan.
Large groups of riot police entered the HDP building and detaied 50 hunger strikers. MP Remziye Tosun told the police that their action was unlawful and protested the raid.
The detainees chanted "Oppression can't put us down" as they were taken out of the building.
HDP Amed Chapter posted images from the raid on their social media accounts and called on the people to gather in front of the party building.
The police surrounded the building and did not let anybody through.
After the police raided the hunger strike held under the lead of the Tevgera Jinên Azad (TJA) on December 10 and detained hunger strikers, 50 people had started a hunger strike again yesterday in the HDP Amed offices.