Police raids funeral meeting for Servet Turgut
The Turkish police raided a funeral service for Servet Turgut in Van and threatened those present with arrest. The Kurdish villager died yesterday after being thrown from a military helicopter.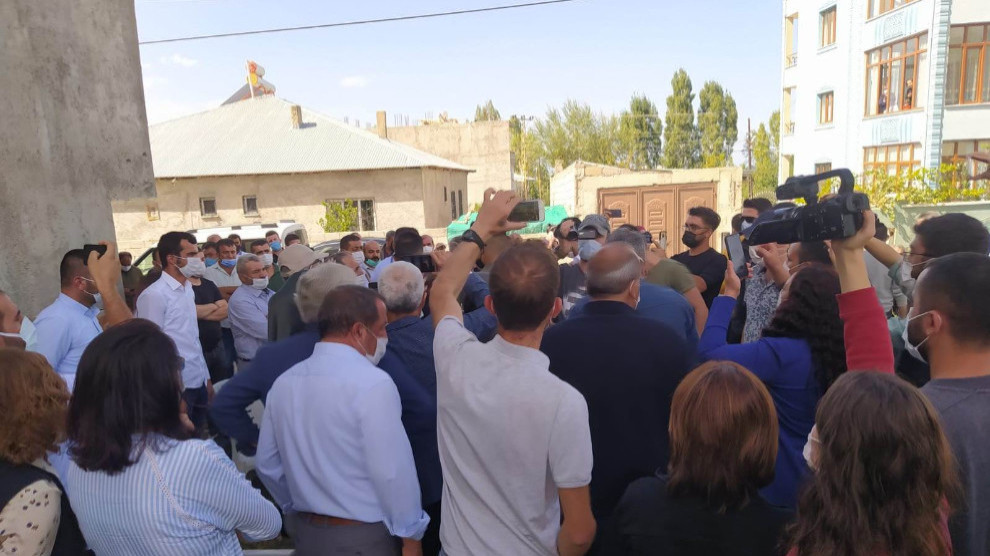 After the death of Servet Turgut, the relatives gathered in Van province today to receive condolences. The 55-year-old father of seven children died in hospital on Wednesday as a result of torture. All signs indicate that he was arrested during a military operation in his village and thrown from a helicopter. His body was buried yesterday.
Kurdish politicians Berdan Öztürk (DTK), Saliha Aydeniz (DBP) and Hüda Kaya (HDP) also took part in today's funeral service. When the HDP member of parliament Hüda Kaya wanted to express her sympathy to the relatives of the deceased in a speech, the police intervened and banned all speeches. Journalists present were prevented from filming the event and threatened with arrest. This led to a verbal altercation in which Saliha Aydeniz said: "If you had respect for people, you would not disturb a funeral service in this way. If you respect prayers, you cannot come here in an armed manner."
The police demanded the cancellation of the condolences, which was rejected by the HDP members.
RELATED NEWS: