Police take many into custody in new political operations in different cities
In the police political operations carried out in different cities this morning, many people were detained in raids targeting the TUAY-DER building as well as several houses.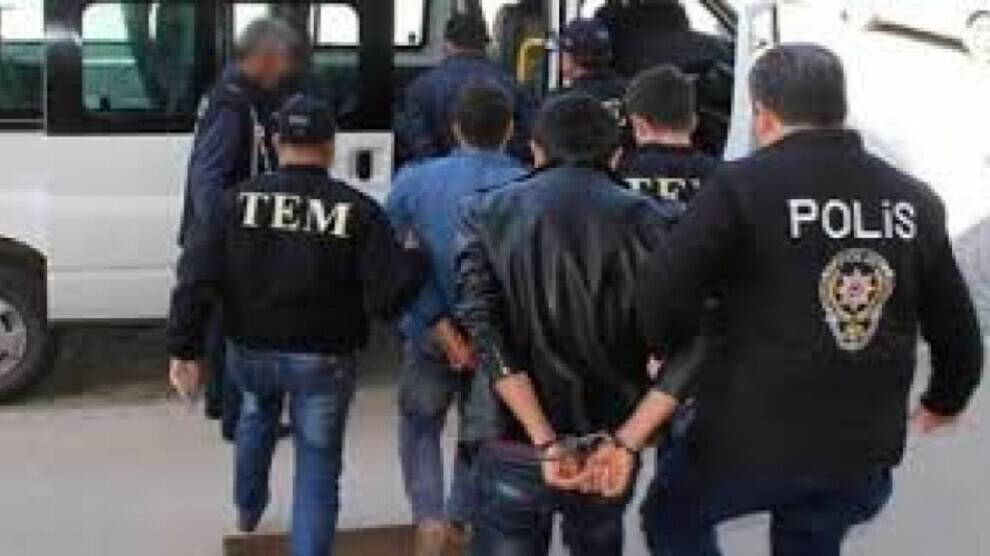 Soldiers and police raided many houses earlier this morning in the Nisêbîn (Nusaybin) and Qoser (Kızıltepe) districts of Mardin (Mêrdîn). HDP District co-chair Şiyar Koç, village headman Faris Alak and Fırat Demir were detained in the raid on the rural neighbourhood of Mendere in Nusaybin.
In Kızıltepe, former Democratic Regions Party (DBP) District Co-chair Mahmut Damar, Metin Yılmaz and Sami İldem were detained on charges of "aiding an illegal organization".
Police raids in 5 cities
Within the scope of the investigation carried out by the Mersin Chief Public Prosecutor's Office, simultaneous raids were carried out on 28 addresses in Mersin, Ankara, Antalya, Adana and Izmir. It was stated that the executives of the Democratic Regions Party (DBP), Çukurova Association for Assistance with the Families of Prisoners and Convicts and their relatives (TUAY-DER) were taken into custody during the raids.
The investigation was carried out with the allegation of "making propaganda for a terrorist organization" and "financial support to the detainees". The Çukurova TUAY-DER building was also raided and the searches are continuing.
Özkan Yalçın, the brother of journalist Hakan Yalçın, who was released on 26 May, was also taken into custody. Yalçın, who was detained in Ankara, was tortured by the police. Yalçın's family will file a criminal complaint against police violence.
Some of the people taken into custody as part of the Mersin-based investigation are as follows: Selim Ekici, director of Çukurova TUAY-DER, Cengiz Dere from DBP, Kadri Ezer and Özkan Yalçın.
MA journalist taken into custody
Mesopotamia Agency (MA) journalist Delal Akyüz was detained during house raids in Izmir. Akyüz was taken to the Izmir Provincial Security Directorate in Çankaya.