Political genocide continues in Mardin and Şırnak: 29 detained
The number of detainees in operations ongoing in Mardin and Şırnak since August 15 has risen to 29.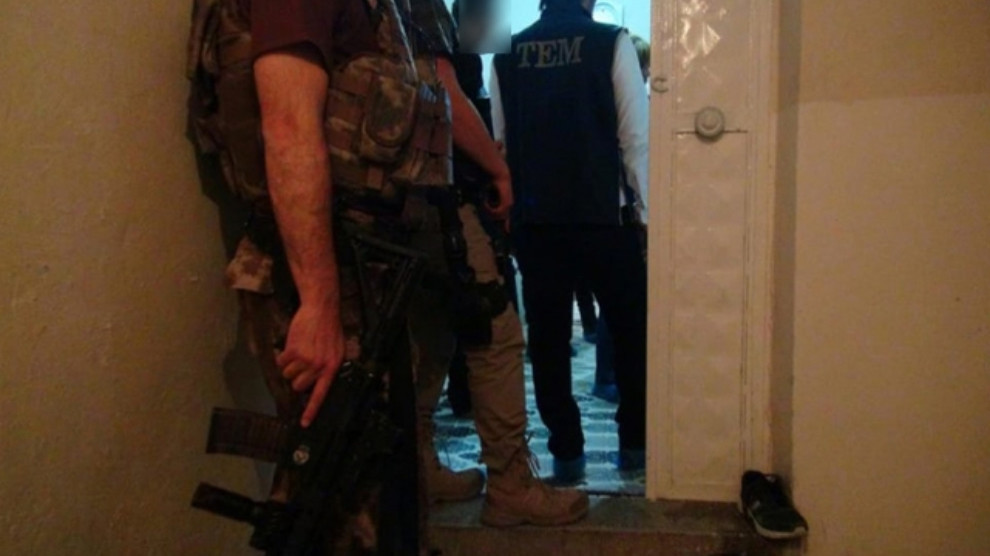 The AKP regime has accelerated its political genocide operations against the Kurdish people and their elected representatives.
The mass arrest operations launched in Mardin and Şırnak on August 15 have continued on Sunday.
MARDİN
Within the scope of the investigation by Mardin Public Prosecutor's Office, 4 more people have been taken into custody in Nusaybin and Midyat districts last night. With these detentions, the number of arrests in Mardin rose to 15. While a confidentiality order has been imposed on the operation, 11 people who were detained on August 15 are expected to be referred to court tomorrow.
The names of 15 detainees who are currently held at Mardin Police Department are as follows; İrfan Yakut, Yusuf Abukan, Abdülbari Akalan, Hatip Öncü, Hamza Ağırman, Abdülkadir Taptı, Faysal Taş, HDP Nusaybin Belediye Meclis üyesi Zeynep Sevlüş ile kızkardeşi Ayşe Sevlüş, HDP üyeleri Erhan Mutlu, Nezir Saraç, Salih Sarıkaya, Abdullah Çalhan, Maşuk Ayaz, Barış Belge.
ŞIRNAK
Of the 11 people who were detained during house raids in Şırnak and its districts on August 15, 9 were released and 2 remanded in custody. Police forces have carried out yet another operation in Şırnak and İdil and Beytüşşebap districts this morning and 14 people have been taken into custody so far. The detainees are held in police departments.
Names of the detainees are as follows; Sekvan Kılınç, Dindar Cin ile Salih Koluman, Yahya İdin, Mehmet Şaran, Cemil Cin, Selahattin Ataman, Agit Çokdoğan, Gül Elarslan, Selamet Zeyrek, Halil Örcan, Hacı Babat and Zeliha (surname not known).