Prisoners call off hunger strike on day 290 - UPDATED
Deniz Kaya in the name of PKK and PAJK prisoners announced their decision to end the hunger strike action and to continue their struggle in various methods.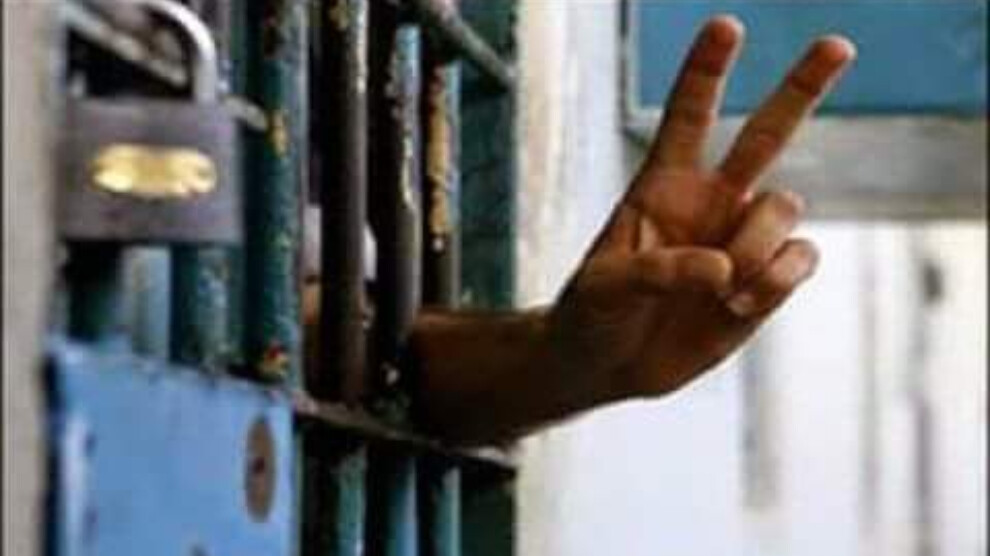 The indefinite-alternating hunger strike launched by PKK and PAJK prisoners on 27 November 2020, demanding an end to the isolation imposed on Kurdish People's Leader Abdullah Öcalan and ever-increasing rights violations in prisons, has been called off on Saturday.
The decision to bring the action to an end on its 290th day was announced by Deniz Kaya in the name of PKK and PAJK prisoners. The statement by Deniz Kaya includes the following:
"The 'Dem Dema Azadiyê ye' [Time for Freedom] campaign launched by our movement one year ago today was joined by us PKK and PAJK prisoners on 27 November 2020. As the campaign titled "Let's break the isolation, tear down fascism and be freed with the Leader" enters its second year, our people grow more aware of their own mission and responsibilities and are going into action. The goal of the PKK and PAJK prisoners was to ensure strongest participation in the freedom campaign and to make sure that our people, the youth, women, Peace Mothers and democratic institutions raise a stronger voice and take action against genocide and fascism.
At the current stage of the 'Dem Dema Azadiyê ye' campaign, more responsibilities fall to the peoples and democratic institutions. The guerrilla, the epic fighters and selfless vanguard of this process, is seen to be doing their entire part. In the new stage of the campaign, we believe that our people and our guerrilla forces will be struggling together. We, as the PKK and PAJK prisoners in jails, are ready to pay the price for the freedom of our leader, our people and our country. The fascist AKP-MHP regime, the master of Turkish state fascism, is coming to an end. The AKP, which is the condensed form of the 12 September coup, is presenting its box of tricks to be worthy of its creator.
With the spirit, awareness and determination of the Amed prison resistance that defeated the 12 September fascist coup, we will resist and achieve success and victory. We will resist until we successfully achieve a Free Leader, Free Kurdistan, Democratic Turkey, following the spirit of Mazlum Doğan, the Four and the 14 July Resistance which form the tradition of our search for truth and freedom.
Basing on the call of our PKK and PAJK Prison Committee, we are ending our hunger strike action as of today. We will ensure a conscious and organized participation in the freedom campaign with different methods of action. On this basis, we as all those resisting in prisons will be based on ensuring a stronger participation in the line of Leader Öcalan."