'Prosecutor's Office admits that MIT was behind Paris Massacre'
HDP Deputy Feleknas Uca stated that the Ankara Public Prosecutor's office, which prepared a summary on Uca, made a confession that the MIT organized the Paris Massacre.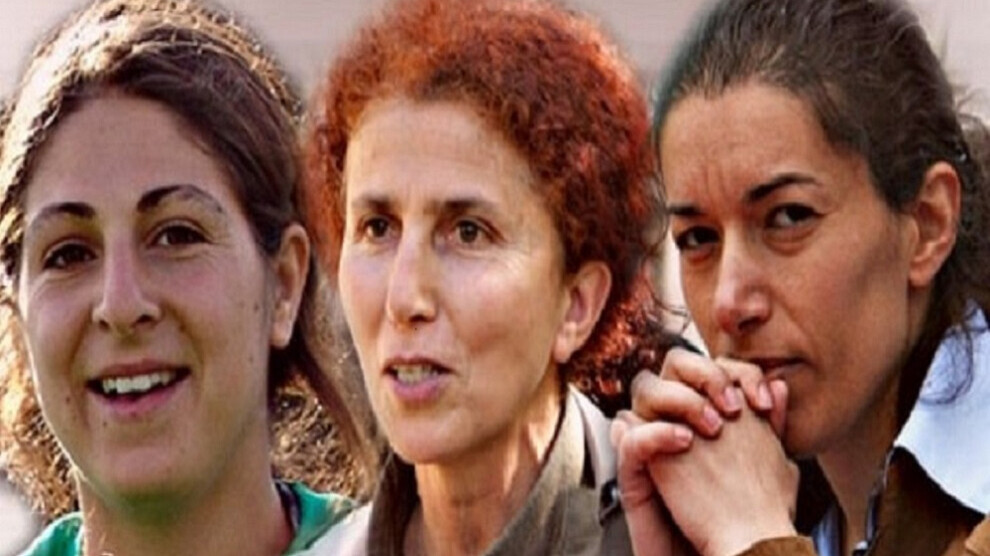 A summary was issued on HDP Batman MP, Feleknas Uca, for participating in the commemoration of three Kurdish female politicians who were murdered in Paris on 9 January 2013 with the role of the MIT.
Uca submitted a parliamentary question with the request to the Ministry of Justice to answer about the expression "they were neutralized" used by the prosecutor's office when speaking about the murdered women politicians.
Asking Turkish Justice Minister Abdul Hamid Gül to answer, Uca said: "the French judicial authorities, who arrested killer Omar Güney after the massacre, exposed his connection with MIT and confirmed he had come to Turkey three times before the massacre. They tried to get answers from the MIT organisation in Ankara and its relevant institutions but received none."
Uca emphasized that "this massacre appears to be shown as legitimate by the Office of the Chief Prosecutor and bears the nature of confession when it comes to Ömer Güney's connection with the MİT."
Uca asked the following questions:
"- Is the statement 'they were neutralized' that the Ankara Chief Prosecutor's Office used in the report he prepared about me the admission that the massacre was committed by MIT?
-What is the relationship of Ömer Güney with the MİT? Is it true that Güney works for MIT?
-Are you working to remove the confidentiality order of the investigation file regarding the assassination of Sakine Cansız, Fidan Doğan and Leyla Şaylemez and to make a public statement about the investigation process?
- Seven years after the massacre, what is the reason why this assassination was not clarified and those responsible for the assassination were not revealed? Why was the information requested by the Ministry of Justice and Foreign Affairs of France within the scope of the investigation not sent to France?
- Has any investigation been launched against MIT employees and those who gave instructions, whose names are mentioned in the sound recordings? If so, at what stage is such investigation? Are these people still active?"