Protest against arms sale to Turkey in Sweden
Demonstrations were organised in five different places in Sweden against arms sale to Turkey.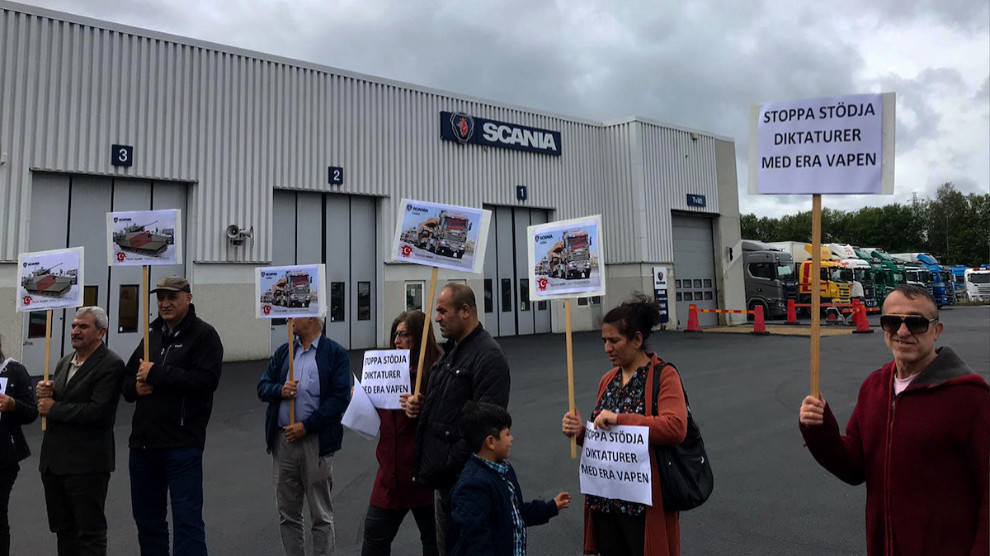 Demonstrations against arms sales by Swedish companies to the Turkish state were organized in front of the companies' buildings.
Saab in Stockholm and Malmo, SSAB in Gothenburg and Borlänge and SCANIA in Helsingborg were targeted by activists demanding the end of arms sale to Turkey.
The activists distributed leaflets exposing the Swedish companies selling arms to the Turkish state and demanded that the Swedish people take action against it.
In press release the Rojava Committees organizing the action also condemned the sale of arms to the Turkish state, which occupied Syria and carried out occupation operations in Southern Kurdistan.
Activists called on the Swedish government to stop selling arms to Turkey.