Protest in Lucerne against the destruction of Hasankeyf
Kurdish and Swiss socialist youth in Lucerne, Switzerland, protested against the Ilisu dam project, which will leave Hasankeyf under water.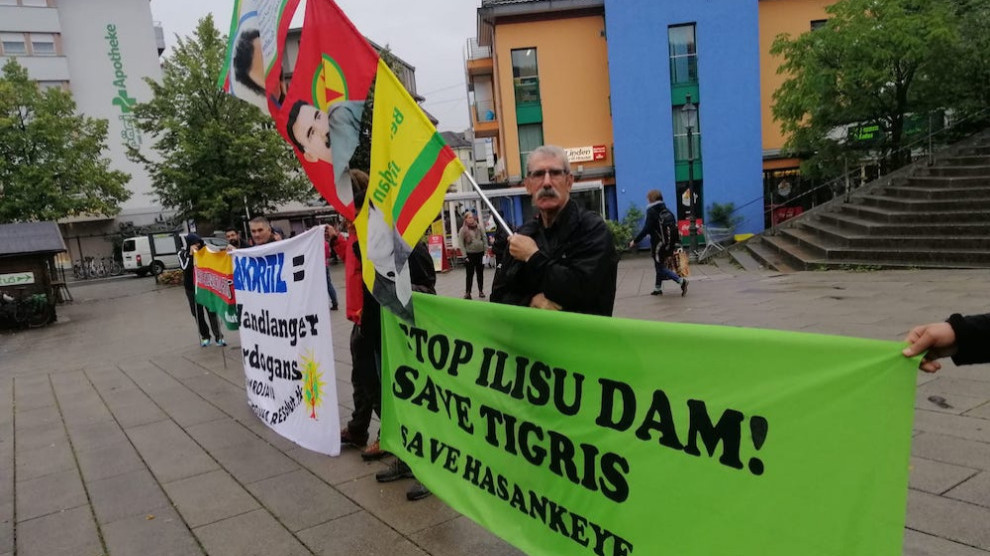 The action took place in front of the Andridz Hdyro factory in the Kriens region of the canton of Lucerne, which provided turbines and cover material for the dam.
Environmental activists distributed leaflets in German during the action while chanting slogans against the nature and environment massacre carried out by Turkey. 
Speaking on behalf of the CDK Luzern, activists said: "It is not too late for the 12,000-year-old city of Hasankeyf, which will remain under water because of the Ilisu Dam. The Swiss state is a partner in this crime with its own factories. This project should be stopped as soon as possible."