Protests continue in Iran and East Kurdistan
Anti-government protests continue in East Kurdistan and Iran despite the cold weather and state crackdown.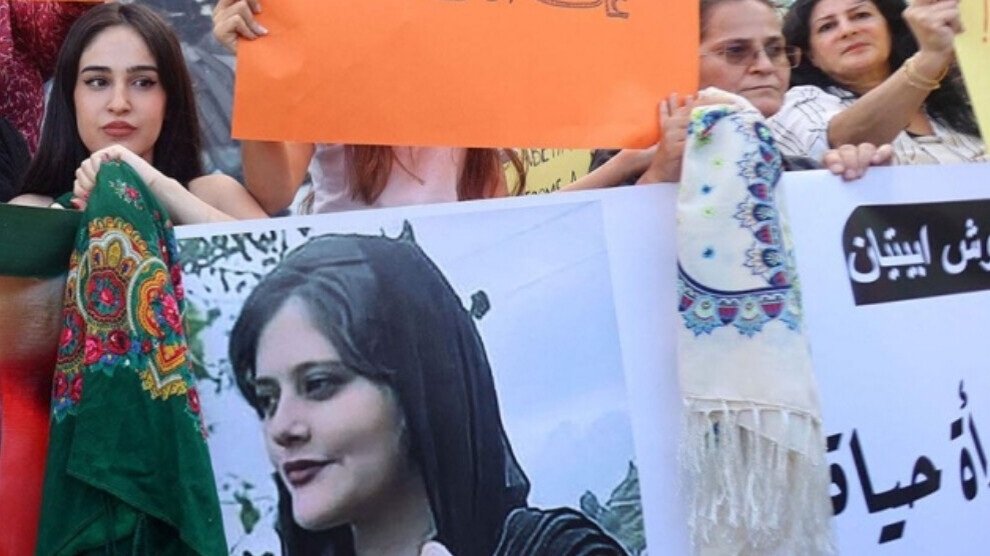 On the anniversary of the establishment of the Republic of Kurdistan, the "Jin, Jiyan, Azadi" (Woman, Life, Freedom) protests continued in East Kurdistan.
A group of young adherents of Kurdish leader Abdullah Öcalan in Sardasht and Mahabad staged an action to mark the founding anniversary of the Republic of Kurdistan, stating that they would follow the goals of the Republic of Kurdistan and lead the 'Jin, Jiyan, Azadi' uprising to victory.
Anti-government sentiments continued to be expressed through slogans and banners in public spaces in Iran.
In Tehran, a group of disabled citizens protested the government of Ibrahim Raisi, which abolished the budget for the disabled.
In the meantime, activists from East Kurdistan and Iran organized actions in Paris, Brussels and Glasgow demanding that the Revolutionary Guards be designated as a "terrorist organization". Another demonstration was staged in the city of Toronto, Canada in a motorcade.
The 'Jin, Jiyan, Azadi' Collective announced that a march would be held in London on January 28 to support the 'Jin, Jiyan, Azadi' uprising. The march will kick off in front of the BBC headquarters at 13.00.