Protests in Iraq spread as people ignore bans
Demonstrations are being organised in many cities included Baghdad.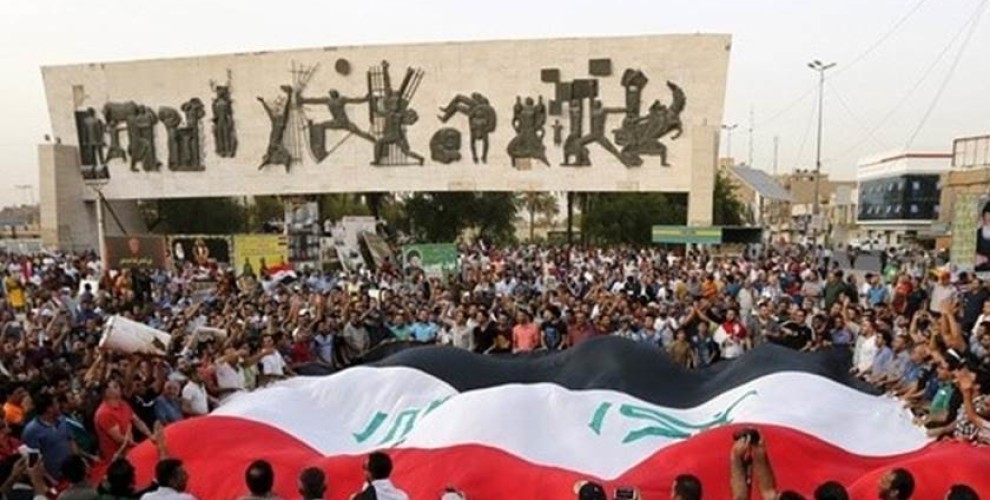 The protests organised in the southern cities of Iraq of Basra, Najaf, Zukkar, Meysan, Karbala, Hille and many areas of Baghdad, continue despite prohibition.
On Saturday it was reported that the headquarters of party buildings were set ablaze by groups linked to Hashd al-Shaabi. The Kuwait Border Gate was closed, airports were seized and at least 3 civilians died and over 40 were injured.
Protests began around a week ago, with demonstrations in the Iraqi city of Basra. The protesters targeted the government's economic policy, unemployment and the poor services.
Soon the protests spread to all the southern cities.
Buildings belonging to Haidar al-Abadi's party, as well as Nuri al-Maliki's party were set ablaze.
The provincial governor was attacked in Misan. In Najaf, the demonstrators entered the airport and later set the house of the airport's director on fire.
Captain Abdulhadi al-Tai talked about the demonstrators and confirmed that protesters had closed Imam Ali Street and al-Henud Bridge.
Al-Tai confirmed that the demonstrations could not be stopped and the tense atmosphere in the cities continued.
Iraqi Prime Minister Haidar al-Abadi has set aside $ 3 billion in aid for Basra in an attempt to halt the protests.
At the same time security forces have banned demonstrations, but on Sunday people were on the streets again in areas of Baghdad as well as in Basra, Najaf, Karbala, Zukkar, Misan and Hille.
Access to internet blocked
Social media platforms like Facebook, Twitter, Instagram and other social media accounts were shut down since Saturday in order to prevent people from uploading images and videos of the protests. Likewise, internet access has been limited. On Sunday morning it has been virtually impossible to get online, but demonstrators have been able to send out images and posts via VPN.
Statements by foreign countries
The first statement came from Turkey's Foreign Minister. It asked Turkish nationals in areas of demonstrations to stay at home.
This statement has seen as a response to allegations that in fact Turkey could be behind, or at least adding fuel, to the protests.
After Turkey it was Kuwait that urged its citizens in Iraq to be careful.