Protest in London against executions in Iran
Yesterday in London, a protest was held against the execution of Kurdish activists in Iran.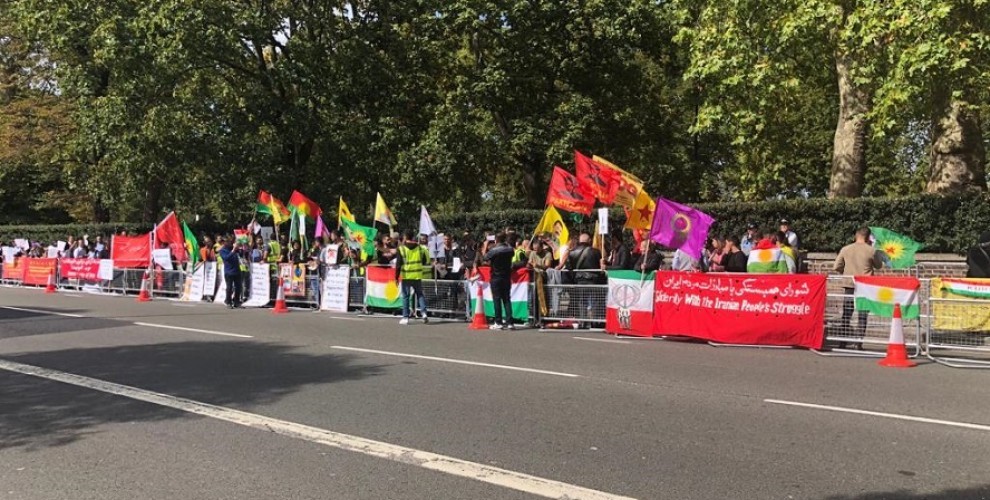 The execution of the Kurdish activists Ramin Hossein Panahi, Zanyar Moradi and Luqman Moradi by the Iranian regime was also protested in London on Saturday.
At the protest rally which was organized by the Kurdish People's Council and the Roj Women's Council in London, Iran's air raid against the PDK-I and HDK members in Koye, southern Kurdistan, was also condemned.
The protest took place in front of the Iranian Embassy in London. The demonstrators made it clear in their slogans that the people's legitimate demand for fundamental rights and democracy cannot be suppressed through state terror and repression.