Rally in Aleppo demanding freedom for Öcalan
Thousands of people marched in Aleppo to protest against the Kurdish People's Leader Abdullah Öcalan and the invasion of Afrin.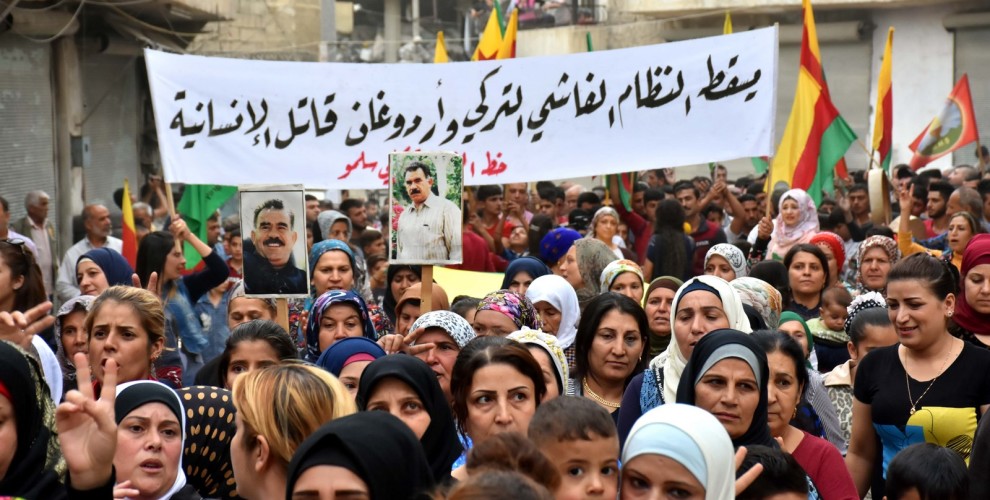 Thousands gathered in front of the People's House at Shêkmeqsûd neighborhood responding to the call by TEV-DEM. 
Banners saying 'Rebellion for the freedom of Öcalan' and 'We will liberate Afrin with our blood'.
Following the minute silence in the memory of the martyrs, TEV-DEM executive Raperî Jûdî and Democratic Syria Council member, Josef Qebelan, addressed the crowd. 
The gains of Northern Syria and Rojava achieved thanks to the ideas and philosophy of Öcalan were underlined.
In the speeches it was underlined how Öcalan showed the way to freedom to the peoples.