Rector hires daughter of Tusba trustee despite low score in test
Salih Akman, who was appointed mayor in Tusba municipality (Van), recruited 7 people with his own surname.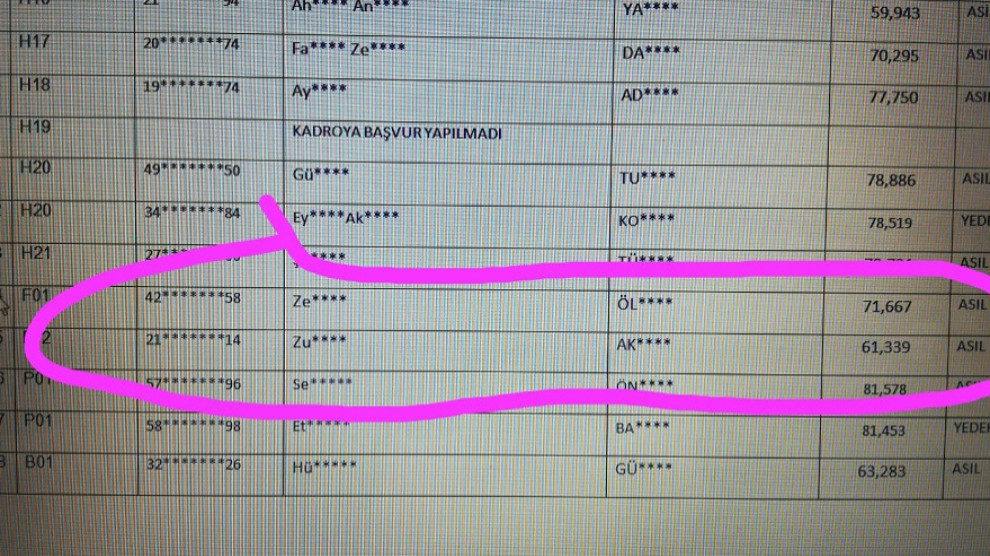 Salih Akman of the AKP, who was appointed mayor in Tusba district municipality in Van province, recruited 7 people with his own surname and then had his daughter taken to Van Yüzüncü Yıl University as a physiotherapist.
Although Akman lost the March 31 elections – won by the HDP candidate - he was appointed as mayor by decree.
Akman, whose record for appointing relatives is quite high, first appointed his nephew Sinan Koçak as Chief of Private Secretary, and another nephew, Aziz Akman, as Director of the National Education Branch.
Not happy with this, Akman appointed his relatives Mehmet Sabri Akman, Savaş Akman, Tahsin Akman, Mehmet Salih Akman and Sıracettin Akman as directors and supervisors.
Defending this recruitments, he said that "they are not my first degree relatives". Akman then set his eyes on other public institutions, and his last act was to appoint his daughter, Zuhal Akman, as a physiotherapist to Yüzüncü Yıl University.
Van YYÜ Rectorate published a recruitment private advertisement. The daughter of AKP trustee Salih Akman also applied to be a physiotherapist. In the exam, a person must score 93 in order to be appointed as a physiotherapist. However, Akman's daughter only scored 61 points and despite all objections, Rector Şevli gave her the job.
A similar incident happened in Pamukkale University last month where Rector Hüseyin Bağ published a private ad and appointed his wife. He was dismissed by YÖK, the high education board. Private advertisements cannot be launched by law. YÖK had previously announced that private advertising was banned.