Republicans remember introduction of Internment without trial
The anniversary also marked the edition number 30 of one of the biggest and richest community festival.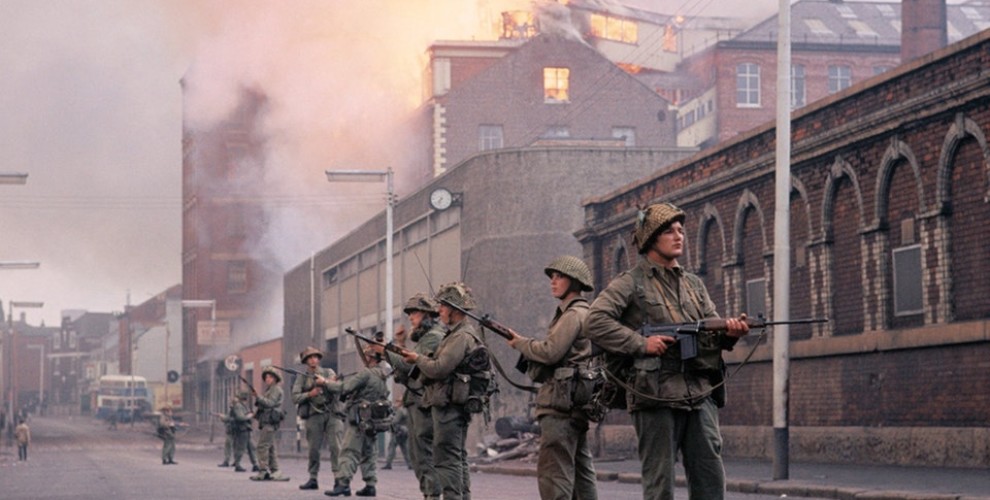 Internment without trial was introduced in the North of Ireland in the early hours of August 9th 1971 by 'Northern Ireland' prime minister Brian Faulkner.
At dawn that day, 1,800 British soldiers, backed by the RUC (Royal Ulster Constabulary, as the police in the North was then called), raided homes across the North, arresting nationalists and republicans. It was designed to combat the rising number of IRA attacks across the North of Ireland.
342 men were arrested on the first day of internment, which was code named 'Operation Demetrius,' by the British army.
Every August Irish republicans organise a rally to remember the introduction of Internment without trial, but since 1988 West Belfast republicans decided to turn the march into a full week of events. Thus the West Belfast Festival was born, the Feile as it is known.
The program of the festival has become richer and richer over the years and attracted many artists and personalities.
This year will be no exception and indeed it would be a kind of special festival as it would be edition number 30.
The traditional anti-internment rally will take place on Sunday 12 August in West Belfast.
Background
British troops had been sent to the North of Ireland on 14 August 1969, allegedly to defend the 'catholic' and nationalist communities that have suffered heavy violence and repression on the hand of the unionist ('protestant') community which was in power.
It soon was clear to nationalists and republicans that indeed the British occupying troops would really side with unionists, and indeed this is what happened.
The British government actually hardened its stance in the North and in 1971 introduced Internment without trial.
The RUC were acting on out of date information at the time and, as a result, many of those arrested had little or no connection to the IRA.
The first internees were taken to the Crumlin Road prison and the Maidstone, a prison ship moored in Belfast Lough. As the numbers rose the authorities hastily converted a former RAF base at Long Kesh into a prison and the internees were transferred there. It was later to become the main prison in the North and a focal point of the Troubles.
Thousands were interned throughout the five-year period but only 104 loyalists were among them, despite the fact that the first bombs were exploded by the UVF and they were also responsible for the first deaths.