Resistance of Boğaziçi academics on day 137
Boğaziçi academics turned their backs to the rectorate office for the 137th time.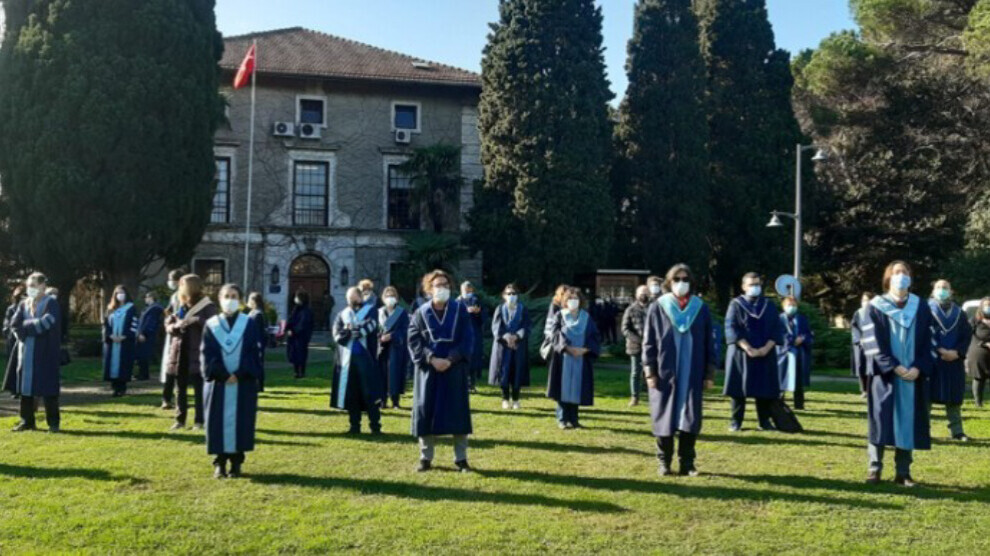 The vigil protest against Turkish President Recep Tayyip Erdogan's appointment of a trustee rector to Boğaziçi University continues on its 137th day.The protest was launched on January 4 against the appointment of Melih Bulu as rector. The vigil promoting autonomy of universities has received support from various circles of Turkish society, including intellectuals, writers and politicians.
Boğaziçi academics have supported the students' protests and turned their backs on the office of the trustee rector every day as an act of protest. The demands of the protesters have been suppressed by the police and the judiciary. Hundreds of people have been detained, threatened, or subjected to police violence during demonstrations or home raids.
Appointed by the decision of President Tayyip Erdoğan in January, AKP member Prof. Dr. Melih Bulu was removed from his position as rector of Boğaziçi University in mid July. Erdoğan dismissed the rector by a presidential decree published in the Official Gazette. The president did not give any reason for the dismissal nor name a successor, but clearly months of protests by students, teachers, academics and the people had an impact on the decision.
Today, the academics gathered for the 137th time in the 30th week of the resistance and turned their backs to rectorate office, once again.
Following the vigil, the academics held a sit-in protest to support their colleagues who were unlawfully dismissed. The academics had announced that they would continue their action in front of the rectorate building every day until their colleagues returned to the office.