Rojhilat: Women are resisting with the spirit of 15 August
Sinor Rojhilat, commander of the Bradost region, said the resistance of the Kurdish people continues against all odds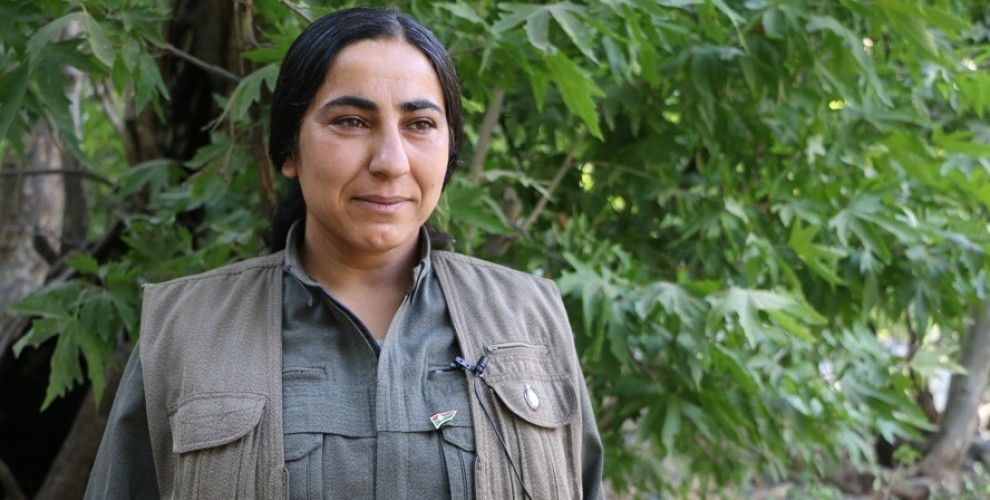 Speaking about the anniversary of 15 August, Sinor Rojhilat, commander of the Bradost region, said that the fighting in Kurdistan is carried out with the spirit of 15 August.
"Resistance until today - said Rojhilat - has taken shape since 15 August. This date is a heritage to Kurdish women and young people. This struggle developed to create a meaningful life, freedom and democracy using that heritage". 
Sinor Rojhilat reminded of the "meaningful resistance of Heval Mazlum [in Amed prison in the '80s], which is - she said - the best expression of this struggle. The Kurdish people carried out their struggle against all odds, against all politics of denial, destruction and annihilation. The struggled for their own will and inspiration to live free". 
The Kurdish people, said Sinor Rojhilat, "had their existence recognized thanks to the spirit of 15 August. With this spirit, culture, identity and language they have imposed their existence. This spirit is the expression of our language, our culture and our existence in our soil". 
This is the problem with "the enemy - said Rojhilat - because it could never accept this reality. The capitalist system wanted to swallow up all the assets, values, beliefs, and inspiration for life like a modern Leviathan". 
But against these attempts to deny Kurds, there is a resistance.
Rojhilat said that the Kurdish women have established themselves and continue to struggle with the same spirit. 
"The spirit of 15 August - she said - is the unity spirit of the feelings and beliefs of Kurdish women. The capitalist system, with its own ideology, makes the Kurdish women subjected, deprives them of their existence, makes them an asset, and ignores them".