Rome rallies against the international conspiracy
Thousands of people marched in Rome to protest the international conspiracy against Kurdish people's leader Abdullah Öcalan.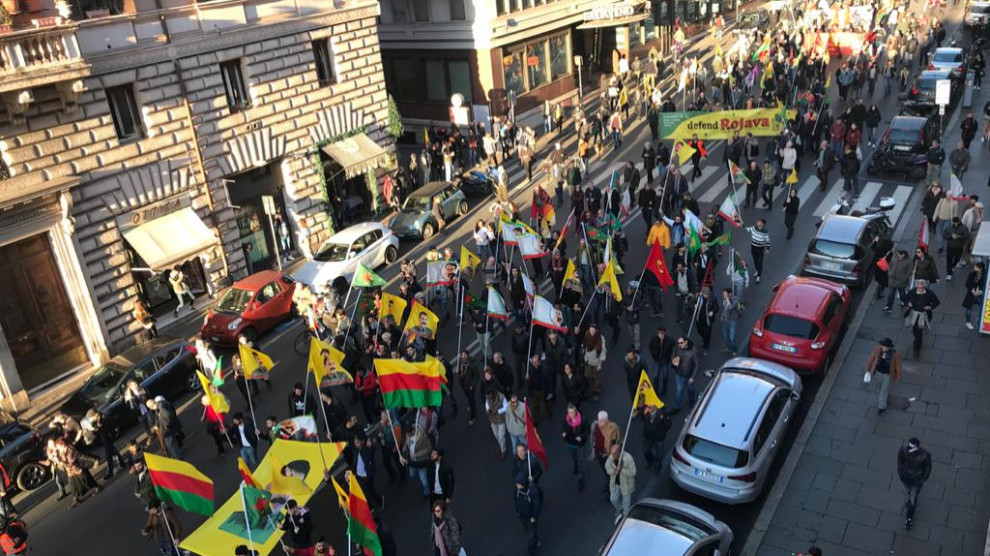 A march was held in Rome to mark the 21st anniversary of the 15 February conspiracy against Öcalan. Thousands of Kurds and their friends marched from Repubblica square to Venezia square.
Speaking during the march, Luigi Saraceni, one of Öcalan's lawyers, said: "I have been feeling half Italian and half Kurd since I began to follow the Kurdish case."
Condemning the international conspiracy, Saraceni said: "When Öcalan came here, I met him personally. I followed his asylum request process." 
Statements by UIKI, Ararat and Rete Kurdistan Italia were read, all condemning the isolation against Öcalan.
The student collective, Firenze, demanded the states involved to end the destructive war they started in the Middle East and Kurdistan. "The Kurdish people and the Rojava peoples are fighting not only against Erdogan, but the entire imperial system for our future and socialist values."
Rete Kurdistan-Puglia organization said that the socialists and communists of Puglia will always stand beside the Kurdish people.