Rome to protest the international conspiracy against Öcalan
Ocalan had first landed in Italy, in November 1998, but subsequently left Italy. By the time he was granted political asylum here he had already been captured and brought to Imrali.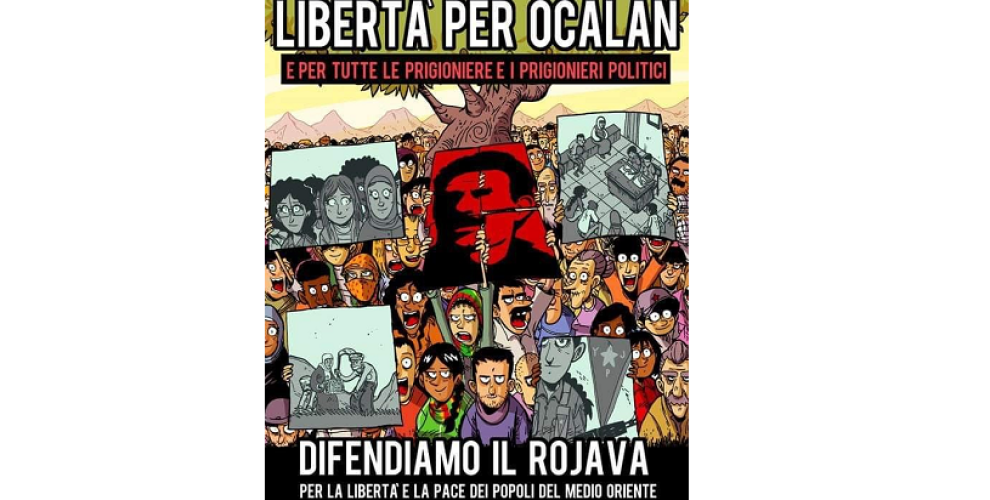 Rome is ready for the national demonstration for the freedom of Kurdish people's leader, Abdullah Ocalan.
The demonstration will be held in the Italian capital today to mark the 20th anniversary of the international conspiracy which led to the capture of Ocalan.
In less than an hour the march organised to condemn the international conspiracy against Ocalan will leave Esquilino Square in Rome.
The march will be joined by activists who have been reaching Rome with dozens of buses from all over Italy.
The manifesto launching the march underlines that "freedom for Ocalan means giving peace a chance".
The manifesto calling on people and organisations to join the demonstration recalled the hunger strikes going on in Kurdish and Turkish prisons as well as in many cities in Europe. The action led by HDP Hakkari MP, Leyla Güven demands the end of isolation against Kurdish people's leader Abdullah Öcalan.
The manifesto added: "Abdullah Öcalan's freedom is crucial to resume peace talks that had been abruptly broken by the Turkish state. Öcalan can play a key role in the solution of the Kurdish question. Ending isolation against him would mean to give a peace and democracy a chance for all those territories suffering from war, destruction and forced migration."