Russian air strike in Idlib - Turkey remains silent
After the HTS took over all areas to the west of Aleppo from the Nuredin Zenki group, Russia launched air strikes against HTS positions in the region. Turkey is significantly silent in the face of the air strikes and clashes.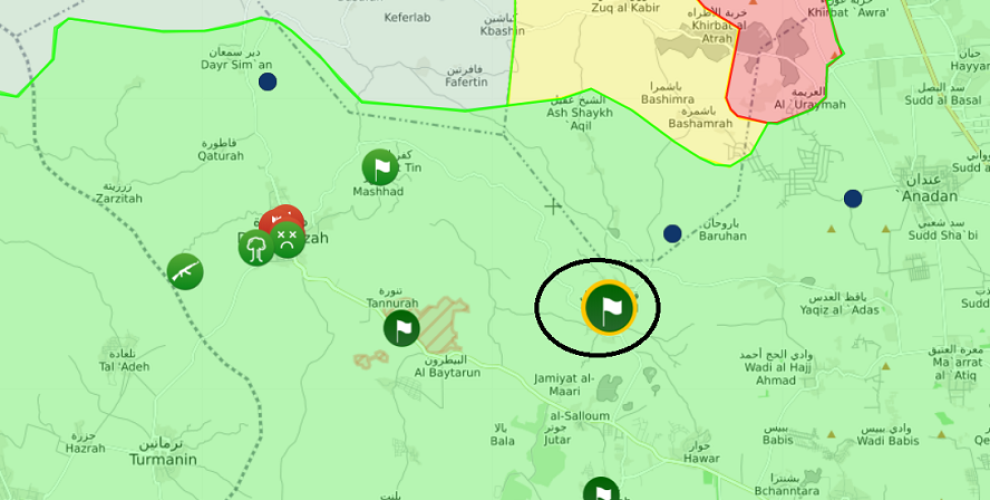 Clashes between jihadist groups Turkey took on the role of guarantor for in Astana and Sochi continue in Idlib, Hama and Aleppo countryside.
The Hayat Tahrir Al Sham (HTS) gang groups under the lead of Jabhat al-Nusra took many areas to the west of Aleppo back from the Nuredin Zenki gang group, after which Russian jets started to strike some HTS positions.
ALLEGATIONS THAT NUREDIN ZENKI FLED TO AFRIN
After the offensive the HTS launched 4 days ago from the northeast of Idlib towards the western part of Aleppo, several residential areas like Darat Izza, Qibtan al-Jabil and many others came under HTS control. Nuredin Zenki gang group has lost all their positions to the west of Aleppo. They are rumored to have fled to Afrin.
RUSSIA CARRIES OUT AIR STRIKES
As a response, in the evening Russian fighter jets carried out air strikes against the HTS in Kafarniha, Urm, the 111th regiment of Atarib, Darat Izza and Jarmiya Al-Rahal areas.
SECOND TIME NO-CLASH ZONE HIT
The areas are included in the no-clash zones determined in the Astana Accord signed by Russia, Turkey and Iran. This is the first time an air strike was held in the area after the accord was signed.
TURKISH STATE SILENT
Despite days of clashes in the region between these groups, and despite Turkey's role as the guarantor, the country has stayed silent.
CLASHING JIHADIST GROUPS
There are many large and small groups within the HTS, such as Al Nusra, Jaysh al-Sunnah, Gund al-Aqsa, Liwa al-Haq, Jaysh al-Ahrar, Hurras al-Din and Ansar al-Din.
In the "National Liberation Front", there are Ahrar al Sham, divergents from the HTS, Nuredin Zenki, Faylaq al Sham, Suqur al-Sham, Jaysh al-Idlib, Jaysh al-Nuxbe, Jaysh al-Nasir, Jabhat Sharqiyya and other groups.