Sakine, Fidan and Leyla remembered in Bologna
A tribute to the three Kurdish women politicians took place in the Italian city of Bologna.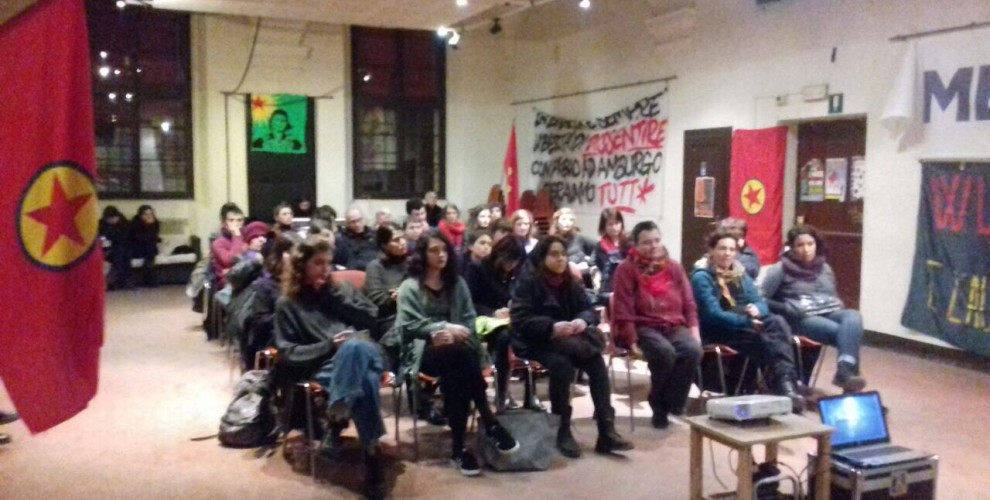 A commemoration event took place in Bologna to remember Sakine Cansiz, Fidan Dogan and Leyla Saylemez.
The three Kurdish women politicians were murdered in Paris on 9 January 2013.
The massacre was the result of a conspiracy and no justice nor the truth have yet been made and disclosed.
In a room full of people, the Jin Network activists recalled the three comrades killed by the Turkish secret services and relaunched the Kurdish women's appeal to continue asking for truth and justice. The formation of the Bologna Jin Network was also presented, with the aim of "making the Kurdish women's revolution known and supporting in a concrete and creative way, and also making it our revolution".
The Jin Network has also declared solidarity with Leyla Guven and political prisoners on hunger strike with concrete actions to be implemented next week.
 In the end, three documentaries were screened on the life of Sakine, Leyla and Fidan.