SDF Commander: Many ISIS sleeper cells were captured
SDF Commander Şêrgo Hesekê stated that many sleeper cells of ISIS have been captured during the clearing operations they are conducting in the areas liberated from ISIS in the Operation Cizire Storm.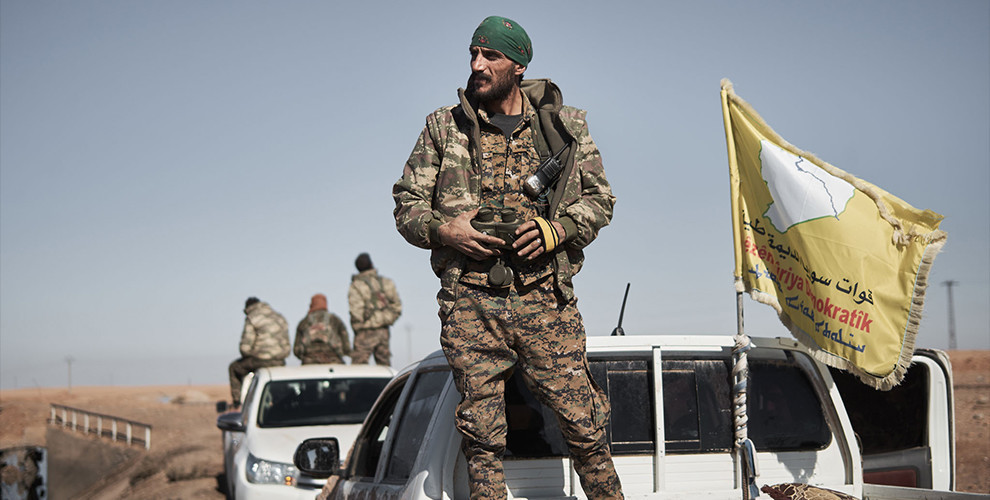 Syrian Democratic Forces (SDF) Commander Şêrgo Heseke spoke to Hawar News Agency (ANHA) about the recent developments in the ongoing Operation Cizire Storm against ISIS gangs in Deir ez-Zor countryside.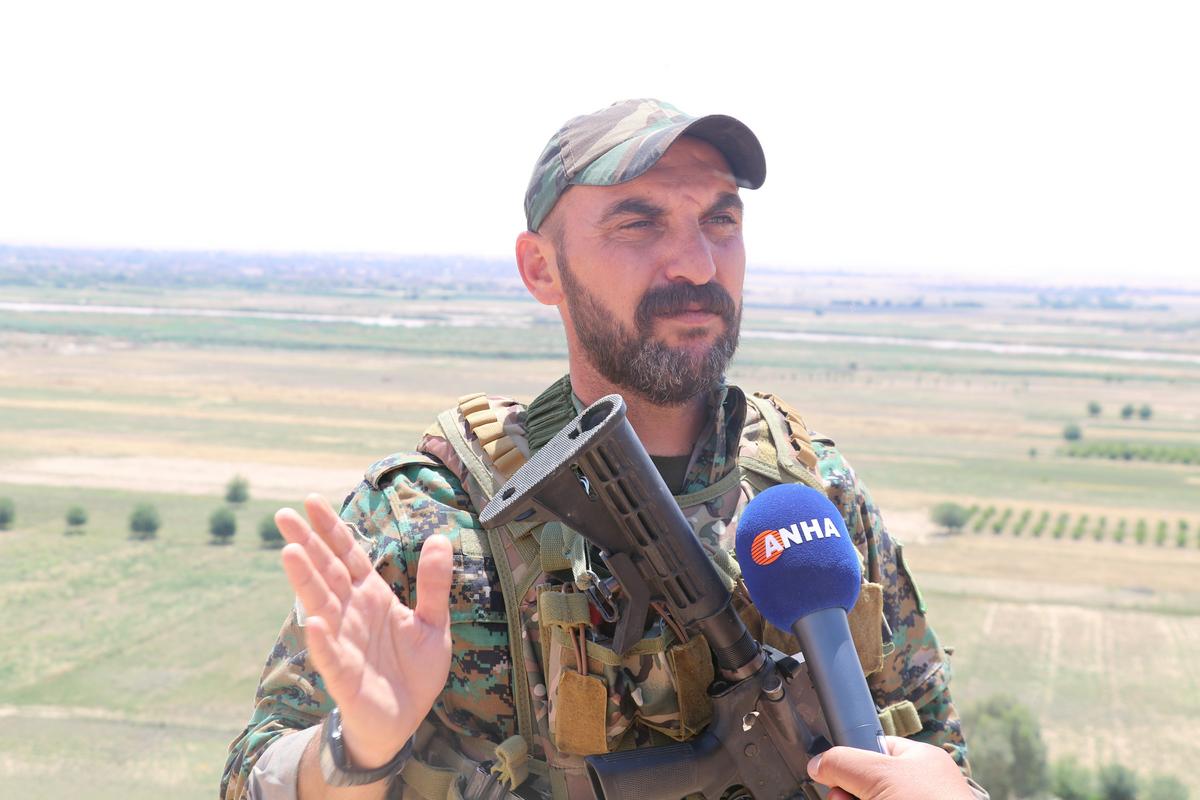 Remarking that the campaign in ISIS-occupied areas east of the Euphrates River continues at full force, the commander said they are acting in coordination with the Iraqi army in the operations along the border line.
Pointing out that SDF Special Forces continue their operations against ISIS sleeper cells in villages, the commander said the special forces are working to clear the intensely laid mines in liberated villages on the shore of the Euphrates River such as Biban, Shihel and Hawayij.
Hesekê stated that Anti-Terror Units (YAT) Anti-Terror Asayish Forces (HAT) have captured a number of ISIS sleeper cells during the operations they are conducting in coordination with the international coalition.