SDF: Deir ez-Zor countryside fully liberated from ISIS
SDF fighters liberated 7,136 km of land in the Operation Cizire Storm.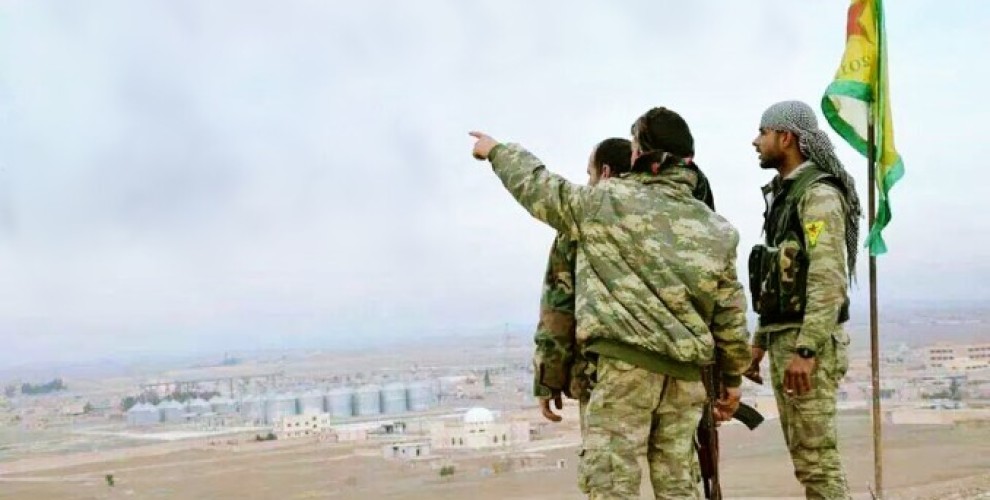 The General Command of Syrian Democratic Forces (SDF) released a statement providing information about the most recent developments in the Operation Cizire Storm to liberate Deir ez-Zor territory from ISIS.
The statement reported that the countryside of Deir ez-Zor has been fully liberated from ISIS as part of the campaign launched by SDF on June 3 to liberate Dashisha town, secure the Syrian-Iraqi border and clear the entire countryside of Hasakah from the remains from DAESH.
The statement continued;
"During the campaign which was launched from the axes of al-Shadadi and al-Hawl, our fighters liberated 7,136 km of land, including the strategic town of Dashisha and its villages, the towns of Al-Suwar and Margada by the Khabour River and Tal Safuq regions, and 191 km of land along the Iraqi border. Our forces met with Iraqi forces on the border and liberated the entire desert of Deir ez-Zor.
Our fighters rescued hundreds of civilians, evacuated hundreds of people stranded from conflict zones. The liberated villages were filled with mines and booby traps planted by DAESH terrorists to disrupt the progress of our fighters. The mines and underground tunnels were all cleared by our units.
The International Coalition actively participated in the campaign, striking the mercenaries and their fortifications from the air and the ground.
Our forces engaged in direct clashed with terrorists, resulting in violent battles in which heavy and medium weapons were used, and terrorists used car bombs. During the battles and clashes that broke out on Shaddadi and Hawl fronts, 418 terrorists, including 16 emirs were killed and 29 others were captured alive.
Our fighters seized a large quantity of weapons and ammunition from DAESH terrorists.
During the clashes throughout the campaign, 4 of our fighters were martyred and 22 others were wounded."