SDF denies allegations over Idlib
SDF spokesman, Kino Gabriel, said no agreement has been made for SDF to join the regime in Idlib.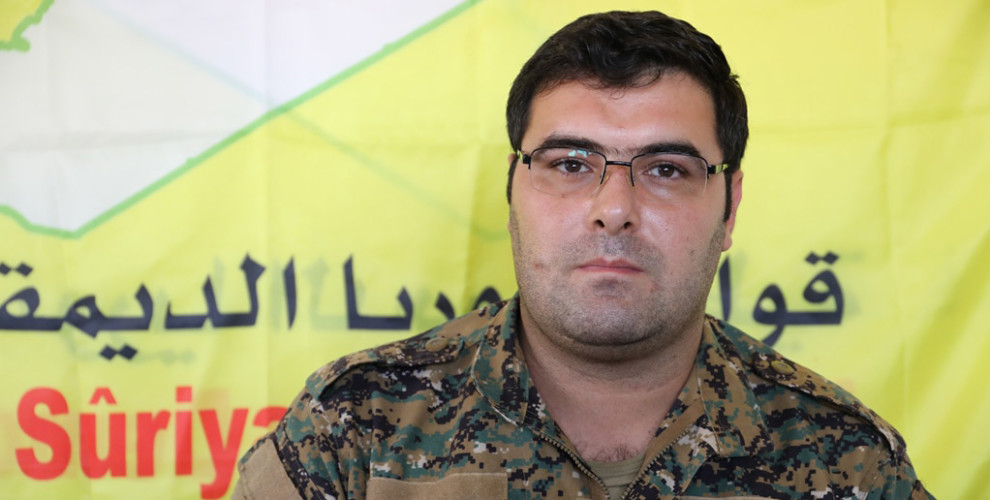 Syrian Democratic Forces (SDF) spokesman, Kino Gabriel, has told ANHA that news published by Turkish state-linked Anadolu Agency about an alleged presence of SDF fighters with regime forces in Idlib is a lie. 
Gabriel said that what some media are saying about the SDF ready to join regime forces for a possible future operation in Idlib are not true. He added that, although the SDF are ready to fight terrorists and Turkish state occupation in Syria, no SDF fighters have been sent to Idlib.
Gabriel said the SDF would only consider calls from people and added that no agreement had been made with the regime forces on Idlib so far.
The SDF spokesman added that if the people of Idlib call on the SDF to help they will consider participation in a possible operation to liberate the people from the invasion of the Turkish state and its mercenary allies. 
Regarding the talks between the Syrian Democratic Council (MSD) and the Syrian regime, Gabriel said: "The meeting between Syrian regime representatives and the MSD in Damascus did not discuss about the liberation of Afrin, Idlib or any other place occupied by the Turkish state".
Gabriel added: "The liberation of Afrin remains our priority. We are making plans and preparations for its liberation".
Ending his remarks, Kino Gabriel said: "We are ready to negotiate with all interested parties" and added that the SDF are ready for dialogue about ensuring security and defeating mercenaries in Syria.