Search at Amed Town Hall ends, Trustee arrives
The police search in Amed Metropolitan Municipality has ended. Diyarbakir Governor, Basri Guzeloglu, was appointed as trustee. He came to the city hall under intensive security measures.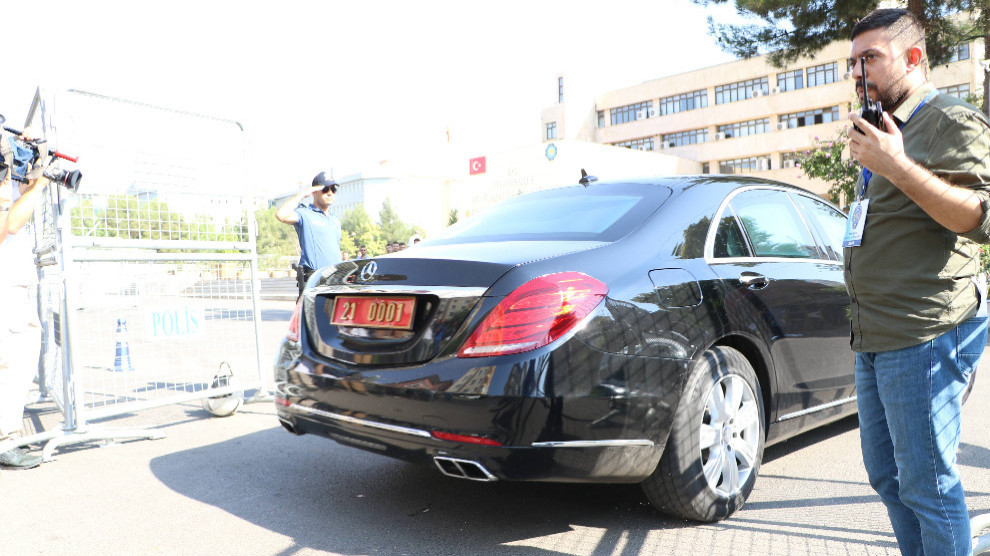 The Turkish Interior Ministry seized three municipalities and dismissed HDP Amed metropolitan co-mayor, Adnan Selçuk Mızraklı, Mardin Metropolitan Mayor Ahmet Türk and Van Metropolitan Mayor Bedia Özgökçe Ertan.
The ministry also appointed the Governor of Diyarbakir Hasan Basri Güzeloğlu as trustee for Amed, Governor of Mardin Mustafa Yaman as trustee for Mardin, and Governor of Van Mehmet Emin Bilmez as trustee for Van.
Search carried out with dogs
After informing DBB co-chair Mızraklı of the seizure and appointment of a trustee governor Güzeloğlu went to Amed Municipality under heavy security measures. Before the arrival of Güzeloğlu dogs were used to search in the municipality.
Meanwhile, the Press Officer of the Diyarbakır Governor's Office met with journalists outside city hall, after the trustee took charge. The Press Office did not allow non-accredited journalists to listen to his statement.
Asssembly members and some employees not allowed in the building
The police search started in the early hours of the morning and ended before the arrival of trustee Güzeloğlu. Staff personnel cards were checked and some municipal councilors and employees without staff card were not allowed into the building.